I Can No Longer Recommend Leadpages: Here's Why
Update for 2020 — Leadpages has greatly improved its editor in the last 2 years. Read our more recent review of Leadpages vs. Clickfunnels for details on why we now DO recommend Leadpages.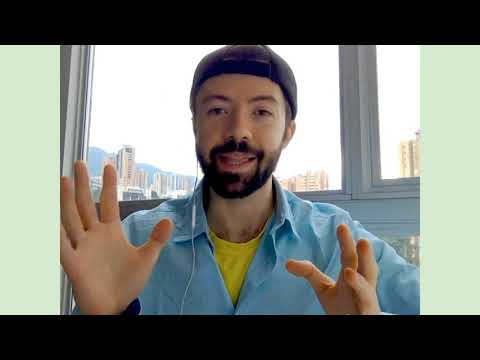 Listen on the go by downloading the audio of today's video here.
After being a dedicated proponent and customer of Leadpages for three years, our company moved away from using the service after a slow customer service experience and a changing interface.

In this article, I'll recommend alternatives that offer the same services as Leadpages, but with less of the headache.
Hey, my name is Matt Ackerson. I'm the founder of AutoGrow.co. Welcome to another edition of Matt Hacks, where in 10 minutes or less, I give you one tip to be more awesome at marketing and accelerate your creativity and entrepreneurial spirit. Our focus is on maximizing and growing your funnel, and each week, we're targeting a different section of your funnel.
In this video, I'm going to tell you why I no longer recommend Leadpages as a lead generation and email list-building tool. I'm going to share with you the two tools that I recommend you use instead. Let's jump into it.
Why I No Longer Recommend Leadpages
This week, we're going after upsells, downsells and cross-sells, which is at the bottom of your funnel, and we're talking about how to do that and maximize the customer lifetime value. To do that, you have to first get people onto your list, and your landing pages have to convince them to convert.
So, the other day we were looking to put a link on our website where people could click on the header. We were practicing what we preached, which is the Law of Visibility, which says that for people to convert on an offer, they have to be aware of your offer first.
We went ahead and created a leadbox in Leadpages and it wouldn't work. Now, we've been a customer of Leadpages for three years. I said, "Okay, maybe it's something I'm doing wrong."
I contacted their customer support and the people there were very helpful, very nice and very professional, but unfortunately, it took two hours to get anywhere and then another two days to get a response because we couldn't figure out why this wasn't working.
As it turns out, Leadpages is moving to a new system where they're offering a whole new experience for their customers. Before, they had templates and landing pages, as well as Leadboxes, where your focus was on making decisions about the color of buttons, the images that you were going to use and primarily the copy.
The decisions you had to make were more limited, and you could spend less time perfecting your landing page and more time getting it up and running, converting and testing different copy and images. With their new system, it's a drag and drop editor. As the customer support person informed me, they were moving to this new system and no longer supporting the old system, which is what we've been on as a customer for the last three years.
This new system is more complicated, it involves more design choices and it may please some other customers, but it seems like a decision between going the Microsoft route and the Apple route.
Before, they were going the Apple route, where they had made many of the decisions beforehand for you and the overall experience was simpler. As a customer, we were happier.
However, now they're going the Microsoft route, where they're adding more and more features. It's getting more bloated because the features they are adding are unstable and they're causing bugs in the system, and as they said, they're going to phase out this other system entirely. I told them I hadn't been informed of that.
They said, "Oh well, sorry about that. You know, we should have sent out a newsletter or something like that."
So that was disappointing, because all our Leadpages and Leadboxes are on this old system. Here's an example of some of the other issues that we're running into as far as just getting it to work, and what I mean when I say half-baked features:
When I first log in to Leadpages, I'm instantly being told that I have unsaved changes when I go to edit an existing Leadbox, even though I haven't made any changes yet.
In another instance, I'm trying to look at stats for another Leadbox that's been performing well for us in the past. However, it hasn't been tracking right in terms of actually showing anyone looking at it for the last 10 or 11 months, even though I know that this Leadbox has been live and people have been clicking on it and opting into it. Now I don't have accurate stats on the conversion rate, number of opt-ins and the number of people seeing it.
Further, other small things, like the fact that it was running and A/B testing, but I don't have the option to pick a winner, and even if there was that option there, I'm not even sure if it is, it's cut off here at the bottom.
Finally, as I mentioned, I told you they're rolling out new features but they're half-baked in the sense that you're adding new features but they do such a bare minimum that they're kind of useless by comparison to what you would like them to do.
For example, they rolled out this two-step widget where it works like a Leadbox. You click the link and you see a pop-up on the page instantly that allows people to buy something in this case. However, it doesn't allow you to upsell them anything. It's very limited, as you can't sell subscriptions, and it's difficult to work with for that reason. It's just way too limited.
Apparently, we're not the only ones who are unhappy with the Leadpages experience. Stephen Stanczak over at MarTech Wiz goes in-depth on some of the same issues that we're describing here and talks about some of the background behind it—not that it really matters—but the company is going through a turbulent time as they're making a very big paradigm shift towards focusing on this drag and drop editor.
Regardless, as a customer who has most of his landing pages and Leadboxes on the old editor, what I think they should have done is they should have transitioned us automatically over to the new editor and provided some sort of better communication process than what is currently in place.
So, that's why AutoGrow no longer recommends Leadpages. It's getting too complicated and the new features are too half-baked, and if you have Leadboxes or Leadpages, it's kind of like, "Well, you know, sorry for you, but tough cookies. You kind of have to put in all the work now to transition to our new system." As mentioned, Leadpages, as far as being able to convert people and build our email lists in the past, it's worked really, really well for us. We were happy customers up until recently.
Replacement Tools for Leadpages
Here is what we recommend you go with instead.
Thrive Themes is a good alternative that gives you the ability to build Leadboxes (they don't call them that, of course) and landing pages, plus a ton of other features. Even better, Thrive Themes costs you just a fraction of Leadpages.
When it comes to upsells, downsells and cross-sells, we recommend you go with SamCart. We'll be talking more about it later this week in an upcoming video, but SamCart allows you to do those one-click upsells and has a fully fleshed-out solution for the checkout process. Their checkout experience really allows you to customize your offer, whether you want to give people a payment plan, a trial, a limited time subscription or even one-click upsells. We'll get into SamCart more in-depth in an upcoming video this week.
If you want to take it to the next level, make sure you never miss a Matt Hack by clicking on the subscribe link directly below this video. Until next time, my name is Matt Ack in the Matt hat, delivering you your daily dose of Matt Hacks. Keep hustling, stay focused and I'll talk to you soon.