How Does Content Quantity Increase Your Traffic? A Data-Driven Answer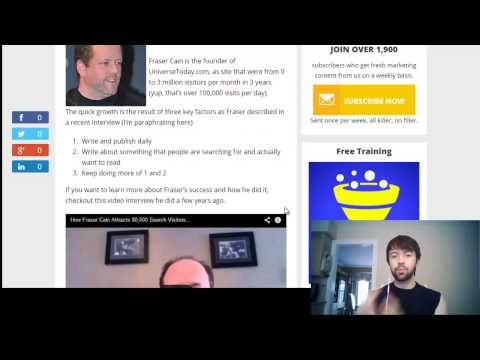 The most visited sites on the web today all have one thing in common.
This includes Facebook, YouTube, Yahoo, Amazon, Yelp, among others.
It's not good design, or any special product or feature. It's much more basic than that.
The one overarching thing they all have in common is the massive amount of content they all produce.
For instance, type "site:yelp.com" into Google and you'll see it site has 100s of millions of web pages.
Oceans of product pages fan the landscape of Amazon.
Facebook publishly millions of publicly accessible profiles and fan pages
YouTube videos are everywhere with 100 hours of video being uploaded every. single. minute.
Most websites only receive a small trickle of traffic on a daily basis–at best. And that's the problem you and most other businesses  are trying to solve. Almost everyone would answer "yes" when asked "would your business benefit from more, relevant traffic coming into your website?"
But how can prove that reason these sites are so popular is in part because of the amount of content they house? Let's look at some examples…
[wufoo username="petovera" formhash="k12j2wjc17x01z0″ autoresize="true" height="260″ header="show" ssl="true"]
Examples Showing the Relationship Between Traffic & Content Quantity
Life of A Fighter
In recent months I've been working with my best friend Mike over at Life of a Fighter (an online health and fitness brand) helping him to build out his online sales engine. When we first met to discuss, I was surprised to learn that he was already doing well on the traffic front, attracting 2,000+ visits per day.
But how? I wanted to know.
It turns out it was the sheer quantity of content he and his team were producing—about 2-3 articles every day. And the momentum hasn't slowed down. Today they're averaging over 3,000 visits per day, most of that organic from Google search.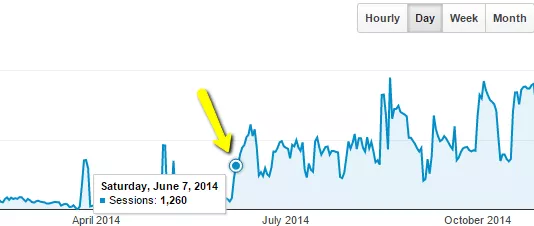 Quick Sprout
I've been a long time reader of Neil Patel's blog, Quick Sprout, since back when I was in college actually.
It's been awesome watching his blog grow over the years, from barely any traffic, to 100,000, to today where he's seeing 500,000+ visits per month.
One of the key factors behind this massive growth? Quantity of content published.
A couple of years ago he wrote about how "quantity was King":
"With Quick Sprout, I noticed slight gains when posting 2 pieces of content a week instead of 1. KISSmetrics only started to see big traffic increases when I started to publish 5 pieces of content a week. But with KISSmetrics, we went from publishing 2 a week straight to 5 a week [and later to 6]…


[On the Quick Sprout site b]y posting an additional blog post each week, we were able to increase our blog traffic by 18.6%. My experience of working with 20 of the top 100 blogs showed that if we published 3 pieces of content each day (21 pieces a week), we could easily get our traffic to over a million visits a month over time."
SEO Nick
Need more convincing? Nick Eubanks over at SEONick.com whom I've written about in the past for pumpkin hacking for SEO, has proven multiple times that an aggressive content strategy (that ALSO meets a market need) can drive massive traffic growth in a short amount of time.
In one case, he and his team started a brand new website in the Japanese market and in a matter of 9 months was able to grow it to over 100,000 visitors per month. And the growth trend continued, shortly after that eclipsing 200,000 visitors per month.
To prove that his strategy worked, he later replicated his success and multiplied it several times over, this time in an English speaking market. That website reached 1.4 million visits per month after just 6 months.
Universe Today
Want even MORE evidence that this strategy works?
Fraser Cain is the founder of UniverseToday.com, as site that went from 0 to 3 million visitors per month in 3 years (yup, that's over 100,000 visits per day).
The quick growth is the result of three key factors as Fraser described in a recent interview (I'm paraphrasing here)
Write and publish daily
Write about something that people are searching for and actually want to read
Keep doing more of 1 and 2
If you want to learn more about Fraser's success and how he did it, checkout this video interview he did a few years ago.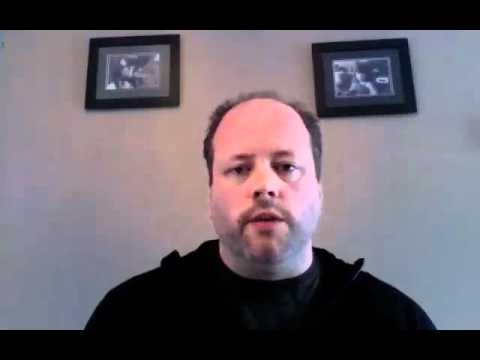 How You Can Take Advantage of This?
"So what?" you might say at this point. "Every one knows content marketing is hot today."
And that's true. Content marketing has peaked in popularity as a web marketing strategy. Just look at this graph of Google searches for it plotted over time.
Interest in it clearly remains high.
And to the question of "So what?" I say, you're probably missing the point.
All the big names: Yelp, YouTube, even Facebook — think of them as publishers.
They remain relevant because every single day they churn lots of new webpages with new information and media
The large volume of content that each website houses acts like a giant spider web, sucking in traffic via links, social media, and search engines.
By adopting a "publisher mindset" you're putting your business in a position to start bringing in nearly infinite amounts of traffic. And I know that sounds a bit "rich" but I think the examples I've shown you above prove that.
And it doesn't matter where you're a small, family-owned business, or an IT consultancy, or a mid-sized business with 200 employees that sells industrial equipment.
Content = eyeballs, some of which will convert into email subscribers, and some of those will convert into customers & sales.
But WHY Does More Publishing More Content = More Traffic?
There are a few reasons why this is the case. First understand that you're generally going to get traffic from 4 key sources:
Direct traffic — from people who have bookmarked your site or who will be clicking through from your email newsletter
Referral traffic — Other sites linking to you will send referral traffic your way
Social Media — Promoting on Facebook, Twitter, etc. will generate traffic (pretty self-explanatory)
Search Traffic — Google, Bing (pretty self-explanatory again)
Ok so why does publishing more frequently grow the quantity of traffic you receive from each of these 4 key traffic sources?
For

direct traffic and referral traffic

, the influence of publishing more frequently is less direct than it is with social and search. Direct traffic would increase as a direct result though if each time you publish something you promote it via and email newsletter. Other sites are not more or less likely to link to you if you're publishing more frequently, quality and overall value of the content is a bigger factor there.
On

social media

, assuming you're promoting each article via the standard channels you're going to see more traffic coming in from this simply because of the increased frequency of promotion. For example, if you write one article per week and promote it on Facebook, let's say you get 30 new visitors on average. But then you start publishing 5x per week, so that's 5 times 30 or 150 new visitors. Makes sense right? And it's not always a linear relationship either because of the viral effect social media can have on amplifying content.
When it comes to

organic traffic from search

, Google does some "funny" things in how it decides to rank your site. From Google's point of view, they want to give users the most relevant answers and resources in response to their searches. As a result "content freshness" is a factor. In other words, newer content that's more up to date is often more relevant to what people are searching for, especially if it relates to current events. So more recent content is often likely to rank higher than older content. Furthermore, for each new page you publish that's like a new "hook in the sea of search" to capture more traffic. More "hooks" capture more "fish" (searchers).
But Are There Any Risks or Drawbacks?
There are a number of risks with doing anything new, but the biggest one here has to do with quality and need.
If the quality of your content is low — Google may temporarily or permanently penalize you. Remember, Google is getting smarter every day and fewer and fewer blackhat SEO / content tactics work (this is especially true over the long term). So why not do it the right way from the start? Second risk here is that if the quality of your content is low and you're just churning out junk to get more visitors, you're going to have a high bounce rate which can also hurt your rankings and brand reputation.
If there's no need for your content — Then you're wasting your time. The results you see will be in direct proportion to the value you provide. If no one values the content you're putting out, then you won't see the results you'd hoped for.
How Hard Is It to Stand Out With A More Aggressive Content Marketing Strategy?
Here's a quote from a recent article on Techcrunch covering a report put out by Technorati, a blog search engine that's been around since the early 2000s.
"Technorati, the blog search engine, put out Part I of its sporadic (now-annual?) State of the Blogosphere report this week. This year, it conducted a random survey of 1,079 random bloggers (a statistically significant sample) to paint a more detailed picture of just who exactly is out there blogging. Technorati has indexed a total of 133 million blogs since 2002. In terms of how many are active, 7.5 million blogs have added a new post during the last four months, and 1.5 million have been updated during the last week."
Think about that. Out of 133 Million blogs only ~1% have been updated in the last week.
So simply by publishing something new on your website once, maybe twice per week, you're way ahead of 99% of every other website and blog out there.
Furthermore, my articles here at AutoGrow.co are proof that publishing once per week works. In the beginning of 2014 we were generating about 500 visits a month. Today, since we started in late January writing 1 quality article per week we're now attracting over 6,000 visitors per month and growing quickly.
Clearly, this is an opportunity for your business. You now have the knowledge you need to get started. But how about a simple tool to take the guesswork out of it? Click the link in the yellow box below to grab my free blog post writing checklist.
Conclusion
If you want to grow, your website and blog are the most scalable marketing asset you have.
Take a lesson from the playbook of all the top websites, including Facebook, Amazon and others: more content = more traffic = growing your business
There are a number of case studies and examples that show how the quantity of your content marketing directly influences your overall traffic.
Adopt a publisher's mindset when it comes to your website and content strategy. Your website is a magazine; the "ads" are for services or products your company provides.
There are some key risks to avoid, but the bottom-line is that it isn't difficult to get started and standout.
As was writing this article, I was reminded of a quote I recently read somewhere. Paying for traffic (i.e. via ads on Google, Facebook, and elsewhere) versus figuring out an inbound traffic strategy where you have reach via search engines, social media, email and elsewhere is the like the difference between a montage and renting.
At the end of the day, depending on what strategy you choose you're either going to own the asset (the distribution channel, your website) or someone else is. This strategy puts you in a position of owning the asset.
How do you plan to apply the strategy of increasing the quantity of content your website publishes to boost your business?