Your Supreme Guide to Creating Lead Magnets In 9 Easy Steps
Have you ever watched your site's visitors leaving without buying any of your products or services?
It's heartbreaking, isn't it? 
You watch them browse through your site, interact with your content, read your testimonials. But when they finally land on your checkout page… POOF! They're gone, just like that.
After all that, no sale. Not even a request for more information. 
One way to prevent this from happening is to make a real connection and build relationships with your website visitors. And the best tool you can use to accomplish that is your lead magnet.
Your lead magnet lets you offer your visitors a taste of your products or services in exchange for their contact info. 
And if you don't offer anything to prospects, they might never try your products or services at all.
You've got to bribe them a bit before you can build up the trust needed to buy from you.
And if you don't have a lead magnet you can offer your site's visitors, you're just plain doing marketing wrong.
But luckily, creating a lead magnet isn't hard at all. 
In today's article, I'll show you…
Why you need to leverage lead magnets

in your business.

How to

create a high-converting killer lead magnet

for your audience and drive people to download it and eventually buy from you.

Lead magnet examples you can copy

and model for your business.
Now let's start creating your killer lead magnet to grow your conversions to the sky and beyond!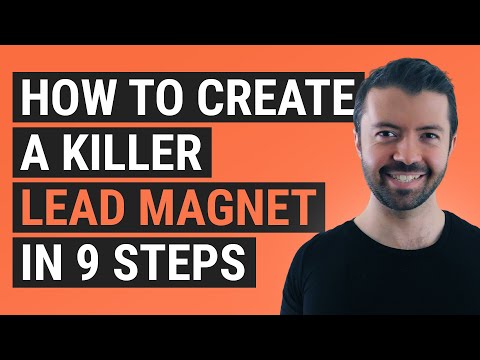 Do Lead Magnets Really Work to Grow Leads & Sales? 
Sure they do! 
Lead magnets are an invaluable tool in any marketer's tool belt. 
With them, you can capture leads (hence the name), nurture your prospects, and strengthen your relationship in order to get them to buy. 
We'll get to that in a sec, but first… 
What is a Lead Magnet Anyway? 
Quick quiz hot-shot: what do all of the following have in common? 
A checklist from a photography training service…
A handbook from an API integration platform…
A collection of recipes from a baking website…
Doesn't seem like there's much in common, right? 
Well, the truth is all of these are lead magnets. 
A lead magnet is a free offer that gives your website visitors some relevant value in exchange for their contact information. 
You see, a vital step in a well-constructed sales funnel is to convert a prospect into a lead. And the same way a magnet attracts metal, a lead magnet attracts prospects. If you offer your readers something for free, you'll create an irresistible offer few would say no to.
However, most people won't freely volunteer their contact information. But, if they get something valuable in return (like a checklist or a handbook or a collection of recipes), they'll gladly give you their email address. 
It's not only about offering something for free though. It has to add value to the prospect. Otherwise, they won't want it and they won't return to your site. 
Lead magnets are important for all businesses. With them, you can build (and grow) your email list with prospects that are interested in your products or services. And with that email list, you can continue to nurture prospects until they turn into devoted customers. 
Do Lead Magnets Grow Sales & Leads?
Yessiree bob. 
Lead magnets are fantastic ways of boosting your sales. 
That's because, as the name suggests, they're one of the best ways to create new leads (the #1 priority for marketers according to Hubspot). 
With a lead magnet, you can…
1. Build up your email list (when someone's interested in the value you're providing with your lead magnet, they're going to be much more likely to subscribe to your email list).
2. Nurture your relationship with leads over time using an email sales funnel and convince them that the solution you're offering solves the problem they're going through.  
With all these benefits, it's no wonder marketers consider lead magnets a primary form of media used in content strategies according to Hubspot.
In fact, using a lead magnet is one of AutoGrow's primary ways of bringing on new clients. 
Over the past few years, our lead magnet and email follow-up sequences have generated 394 new customers. 
And when you consider 23 of those customers signed up for our higher-tiered services, this single marketing technique has easily helped us net $100Ks. 
Marketing agency GetUplift saw similar results too. 
They actually grew their email list by a whopping 4000 subscribers by offering just one lead magnet. 
And the reason they say their lead magnet works is that they invested a lot of time researching and analyzing their audience so they could create something really valuable and helpful.
The key, then, to a well-performing lead magnet is offering your audience something of value. 
Should Your Lead Magnet Fulfill a Need or a Want?
So, what is value when it comes to creating a lead magnet anyway? And how do you make sure your lead magnet is valuable for your audience? 
Well, the trick is to create something that your visitors need rather than just want. 
Try thinking about a problem your audience is facing, but from their point of view. 
What are they struggling with right now, either in their business or their personal life? 
One way to prioritize those needs is by using Maslow's Hierarchy of Needs.

Try to focus on the bottom stage (physiological) first and work your way up. Can you offer your audience valuable info about these stages and help them fulfill these needs? 
Another equally important question is can you do so while giving them information relevant to your product or service? 
Since you're trying to build a relationship with the end-goal of turning prospects into customers, you want to make sure your lead magnet is actually related to what it is you're selling. 
Otherwise, prospects likely won't trust your authority or make the connection between their problem and your services. 
So to review, make sure your lead magnet…
Helps address a

need

in your audience.

Is relevant to the product or service you're selling.
Alright, now that we've covered what a lead magnet is and why you need it, let's start building yours!
#1 Define Your Core Offer by Understanding Your Prospects' Needs
"If you provide enough value, then you earn the right to promote your company in order to recruit new customers. The key is to always provide value."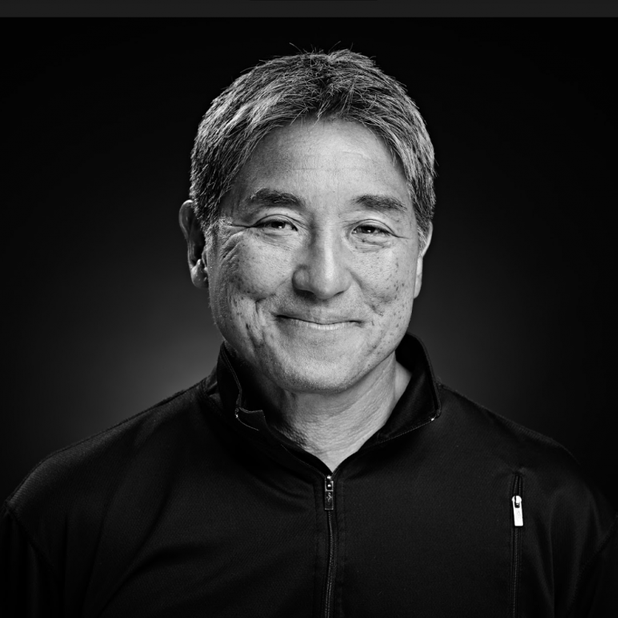 That's what Guy Kawasaki—the "Guy" who helped Steve Jobs launch the Macintosh computer—said about the importance of providing value to your product or service.
The first step for creating a killer lead magnet that converts is to understand and define the value of your product or service. 
Then, and only then, you'll give your site's visitors a compelling reason or motivation to download your offer. 
But what could those reasons and motivations be?
The field of Neuro-Linguistic Programming (NLP) explains that there are two motivation directions that are likely to move people to take action. We are programmed to buy something for pleasure or for avoiding pain.
So ask yourself, how can your service or product help prospects achieve pleasure and avoid pain? 
You'll also want to try to create an emotional connection with your readers. 
As most marketers know, tapping into your audience's emotions is a great way to get them to convert on your offer. And according to Neil Patel, it's even more powerful than using plain old logic. 
According to LinkedIn, B2B brands that connect with their buyers on an emotional level earn twice the impact over marketers who are still trying to sell business or functional value.
Plus, potential B2B buyers who feel a "high brand connection" are 60% more likely to consider, purchase and even pay a premium than "low brand connection" competitors.
On top of that, a study from Gartner found that the single biggest driver of preference is brand connection, or the extent to which customers feel personally connected to the brand.
So be sure to both meet your visitors' needs with your lead magnet and appeal to their emotions at the same time. 
#2 Choose a Topic That Highlights the Value of Your Product or Service & Solves a Problem
The next step is to take what you know so far about the value your product adds to your prospects and start brainstorming lead magnet ideas.
There are actually thousands of lead magnet examples you can find online that can inspire you during your brainstorming session.
Let me give you a couple of examples we've come up with for some of our clients. 
One client, a manufacturing company, is highly technical in nature. So for them, we came up with the idea of creating a whitepaper which is considered more technical than, say, an ebook. 
This idea matches perfectly with their services and solves the problems their audience struggles with too.
For another client of our monthly service, we created an assessment as his lead magnet. The quiz determines how "fit" a business is. 
He is an executive coach who works with CEOs of companies making $10M-$100M per year. 
His lead magnet offer works because it's directly related to the service he provides. It also highlights the problems that his service addresses. And it helps prospects recognize and evaluate where their businesses are at in terms of development and growth.
So, with the knowledge you already have about the value of your service or product, start brainstorming possible ideas that will educate or highlight that value. 
Write them down and choose odd numbers (if you're doing a list type of lead magnet) for creating your topic. 
This is a good tactic because numbers help convey value. People perceive it as a quantifiable amount of value. For us, making a list of 7 or 11 items for a lead magnet has converted really well. 
#3 Choose the Right Type of Lead Magnet That Better Relates to Your Topic
By now you already know the value your product or service adds. So you should have a pretty good idea of what type of lead magnet you are going to offer. 
Now it's time to choose what could effectively deliver your value proposition to prospects.
Here are some things you should keep in mind that will help you decide:
Keep your lead magnet simple:

A complicated and hard-to-digest lead magnet won't attract customers. Keep it simple, concise, and packed with value.
Focus on your skills:

If you are a great writer, offer an ebook. Not so great at writing but you feel comfortable on camera? Go with a video or webinar instead.
Prioritize rapid consumption:

Choose a lead magnet format that's easy and fast to download and consume. This will give your prospects peace of mind and will move them down your funnel quicker. 
Promise one quick win:

The lead magnet type you choose should promise (and deliver) one quick win for your visitor. It should help them achieve something easily.
Now it's time to choose the type of lead magnet that goes better with your ideas and value of your service. 
So, which types are the most popular? 
According to HubSpot, ebooks are the most popular form of lead magnet and 27.7% of marketers use them today. 24.9% are using webinars and almost 21.3% are using free tools to get email addresses.
That being said, research from Marketing Charts found that the content types that produce leads with the highest customer conversion rates are actually research reports (46%), video/motion graphics (44%), and social media content (42%). 
That being said, the most common types of lead magnets are:
Choose the lead magnet type that you feel most comfortable creating based on your skills, knowledge, and on your value proposition. 
Checklists, quizzes, and templates are the highest converting lead magnet types and often convert the best quality leads.
If your lead magnet is not aligned with what you are offering, though, your site's visitors will leave.
So get the strategy to convert leads right, and you'll get results. Don't focus so much on the tactics.
#4 Write a Compelling Title for Your Lead Magnet—Use Your Copywriting Techniques Here
The title for your lead magnet is essentially a headline for your value proposition that appeals to your site's visitors. It's similar to writing an eye-catching headline for an article or blog post. 
And like almost any other marketing material you create, crafting an engaging headline is incredibly important. But it can also be difficult to do too. 
So, how do you create a great headline? 
One way is by choosing the right phrases. 
A study by Buzzsumo analyzed 100 million articles to find the most engaging 3-word phrase in headlines that gained the most Facebook engagements (likes, shares, comments).
Try out using one of these high scorers (especially "will make you"). 
But in general, just try to follow these tips to create a compelling title for your killer lead magnet…
Be clear and descriptive, not vague or generic 

Mention the desired end result 

A minimalistic approach to entice curiosity 

Include numbers or a shocking statement
#5 Copy What Works(!)—Find Inspiration in Proven Lead Magnet Examples & Then Model Them
Copy what works. 
Simply seek out lead magnets that have worked for other companies and model your own after them. 
Remember, this is not stealing.
Instead, it's just learning from the experience of others. 
Here are some lead magnet examples that can inspire you to create your own lead magnet.
Lead Magnet Example #1: MarketingSherpa's 5 Case Studies on How Marketers Faced Common Challenges But Implemented Innovative Solutions
MarketingSherpa is a publisher that focuses on reporting on inspirational stories of customer-first marketing. The firm does research on marketing trends, so marketers like you can use that information to make better-informed decisions. 
The MarketingSherpa Awards Book is a 5-in-1 case study collection they offer on their website. It provides real-life examples of five marketing case studies about marketers who faced common challenges but implemented innovative solutions.
Lead Magnet Example #2: Digital Marketer's Swipe File About 72 Proven Headline Formulas to Get More Clicks from Facebook, Twitter, & Blogs
A swipe file is a compilation of templates and different resources that you might want to swipe and refer back to it later. Landing page copy, emails, blog posts, sales letters, ANYTHING.
Digital Marketer is a digital marketing membership website that offers a variety of info products and a private login area for paying members. 
For a prospect to download their swipe file, they're first sent to a simple landing page where the swipe file resource is advertised. After clicking the orange call-to-action button, the visitor is immediately shown a pop-up opt-in box asking them for their name and email address. 
After the visitor opts in, they are then redirected to an upsell page, and the link to download the file is sent via email. 
This lead magnet works because Digital Marketer actually saw a 69.6% conversion rate during 14 days of sending a swipe file-related email campaign to their email list. 
By the way, they also used paid ads to drive those leads. Just in case you're thinking you'll copy this example and BOOM, get the same numbers right away like magic.
Another reason why this lead magnet works is that people love examples of how to do anything, especially if it removes some of the guesswork from their jobs. 
Having 72 proven headlines to draw from when creating social media posts—that's a no-brainer. Even I want to sign up for that swipe file.
#6 Write the "Meat" of Your Lead Magnet & Use Your Copywriting Skills 
Now that you've got your lead magnet planned out, it's time to get to writing. 
One of the most important things to remember when writing your lead magnet is that its primary purpose in the eyes of your audience is to add value to their lives. 
As such, ditch the over-the-top salesmanship and instead, put on your teacher's cap. 
You want to be extra careful to educate your prospects, not blatantly sell them on your product. 
In fact, according to Cision, 74% of the general public trusts content from businesses that aim to educate readers about a particular topic. But a blog post or newsletter with a product pitch will bring the content's credibility level down by 29%.
The more educational your content is, the higher quality it will be. 
And focusing on producing higher-quality content is actually the top factor (85%) of marketing success, according to the Content Marketing Institute. 
So be sure to use valuable, credible information throughout your lead magnet. Focus on including statistics, graphs, tables, and information from trusted sources to boost educational value. 
While educating is important, you'll also want to tap into your copywriting skills every now and then to highlight the benefits of your product or service. 
For example, the lead magnets we create at AutoGrow follow a standard format of including 3 different "selling" points. 
One occurs on the first page and is a light mention of the main service and a hyperlink…
The second main sales point comes about halfway through and is much more noticeable…
And the last selling section is a longer, more direct hard-sell at the very end…
So when you're writing your lead magnet, remember to focus on education, but be sure to add a few selling points along the way too. 
#7 Design Your Lead Magnet With These Free or Affordable Tools
Design is an incredibly important part of your lead magnet. 
In general, the better your design, the more people will be likely to download it and enter your funnel so you can convert them later. 
But when you're first starting out, it's ok if your lead magnet doesn't look that great off the bat. You can always make it better and improve it over time. Your main focus should be to add value and convert leads.
Luckily, there are plenty of tools and services available to help you design a gorgeous lead magnet that'll earn you clicks. 
Below are some of the best. 
AutoGrow:

That's right! We'll create and launch your lead magnet for you from start to finish, including an eye-popping design. Just check out some of the beautiful designs we've created for our clients in the past.
#8 Build a Simple Landing Page to Better Explain Your Lead Magnet's Core Offer
After your lead magnet is written and designed, it's time to work out how you're going to get it out to your prospects. 
Now, there are a few ways to do that. 
First, you can use an exit-intent pop-up like this…
This nifty little box will show up any time your prospects go to click off your page. And hopefully, the lure of your lead magnet will be enough to bring them back. 
Then there's the sidebar widget…
These widgets will advertise your lead magnet alongside your blog posts. You can even get a widget that follows users as they scroll down the page. 
There's also what we call a "yellow box." These yellow boxes can be placed throughout your articles or blog content to help you advertise your lead magnet. 
This is what a yellow box looks like in our articles…
However, many people will likely want to learn more about the lead magnet. Promoting it via pop-ups or through a newsletter may not be enough. 
That's where landing pages come in. 
A lead magnet landing page is a web page devoted specifically to communicating your lead magnet's benefits. 
And it usually comes with the highest conversion power out of all these lead magnet promotion options. 
Check out just a few of the lead magnet landing pages we've created for our clients in the past. 
Remember: the more ways you advertise your lead magnet on your website, the more likely prospects will be to click on it. 
#9 Ready, Set, LAUNCH!
With your lead magnet all set up, it's time to launch and watch the leads flow in!
Promoting your lead magnet can be as easy as turning your Facebook or Google Ads. 
But nowadays, email is by far the most effective marketing channel we have today. 
In fact, email marketing has a return on investment of about $40 for every $1 invested.
That's because it gives you the ability to reach your current and potential customers whenever you want. 
So if you've got an email list already, be sure to use it to promote your new lead magnet. 
And here are some other ways to promote it…
Facebook groups

Blog posts

Forums

LinkedIn Pulse

Facebook Ads

Landing page

Social Media

Guest posts

Sidebar widget
However, don't forget to promote your lead magnet with a clear and outstanding CTA guiding prospects to the next steps. 
For instance, after the prospect opts in, ask him/her some qualifying questions. This will let you collect more information and find ways to follow up with them and move them to be paid customers. 
As a side note, if you have a low budget for ads—if you're spending just $10 per day, you'll probably get results pretty slowly. And the Facebook algorithm will learn slower in terms of targeting the right audience. 
So weigh the pros and cons of your promotion methods before jumping right in. 
BONUS: Optimize Your Lead Magnet for Higher Conversions
After launching, be sure to keep tabs on whether you're getting reasonable conversions. 
According to Leadpages, a common conversion rate for an email opt-in landing page is between 5% and 15%. The companies with the most success tend to convert at around 20-25%. And the very cream of the crop achieves conversion rates of 30% or higher.
That being said, not all industries share the same average conversion rate. Check out the graph below to see where your business' industry lands. 
Now, if you see that your current lead magnet isn't converting at the rate you were hoping for, make sure you implemented all the steps above correctly first. 
And after that, get to work optimizing it. 
Start with simple changes like tweaking the headline: instead of offering an ebook, offer a checklist with the same content.
Or A/B test a different title or cover design. 
If those changes don't work, it's time to dive deeper into the content of your lead magnet. 
Are you sure you're offering valuable content to your target audience? 
Are you sure the topic you chose is actually appealing? 
If not, you may want to circle back and try refocusing your lead magnet. 
And finally, be sure to test out other promotion methods as well. 
Facebook Ads aren't the only way to tell people about your lead magnet. 
Try promoting through Google, LinkedIn, online forums, Quora, Amazon, Pinterest—there are plenty of traffic sources to choose from. You've just got to spend time finding out which is right for you and your brand new lead magnet. 
Conclusion
Whelp, there you have it!
If you follow these 9 tips, you'll be well on your way to creating your lead magnet and turning your visitors into bonafide leads. 
Just remember to:
Define Your Core Offer by Understanding Your Prospects' Needs

Choose a Topic That Highlights the Value of Your Product or Service & That Solves a Problem

Choose the Right Type of Lead Magnet That Better Relates to Your Topic

Write a Compelling Title for Your Lead Magnet—Use Your Copywriting Techniques Here

Copy What Works(!)—Find Inspiration in Proven Lead Magnet Examples & Then Model Them

Write the "Meat" of Your Lead Magnet & Use Your Copywriting Skills

Design Your Lead Magnet With These Free or Affordable Tools

Build a Simple Landing Page to Better Explain Your Lead Magnet's Core Offer

Ready, Set, Launch!

BONUS: Optimize Your Lead Magnet for Higher Conversions
And if you aren't seeing the conversions you were hoping for, be sure to keep on optimizing your lead magnet afterward until you do. 
Now, which of these tips did you find the most helpful? How has your lead magnet performed now that you've followed these tips? And do you have any other suggestions for building a lead magnet that weren't included here? 
Let me know in the comments below.
Keep AutoGrowin', stay focused,