29 B2B Content Marketing Examples to Copy for Killer Results

I tend to learn best by studying what works.
How about you?
That was what inspired me to create this (monster!) curated resource of the 29 best B2B content marketing examples on the web today. 
As you may already know, content marketing is one of the best ways to grow your inbound traffic. 
It helps you stay top of mind, and build relationships with potential buyers over time.
Content marketing as a Google search term remains at an all-time high as more businesses adopt it as part of their marketing mix. Just look at the growing volume of search traffic for the term "content marketing."
Even in 2020, the trend continues to increase ("But I thought content marketing was, like, so 2013?…" — Nope!)
That's why today I'm taking you through the best B2B content marketing examples I've collected from across the web. 
This article will show you: 
29 of the

most creative and effective B2B content marketing examples

being used today. Plus... 
Facts and statistics

showing just what kinds of results these strategies brought in. And... 
Key takeaways from these B2B marketing examples that

your business can learn from and grow

. 
Ready to learn from what has worked for other big-name businesses? 
Good, let's go!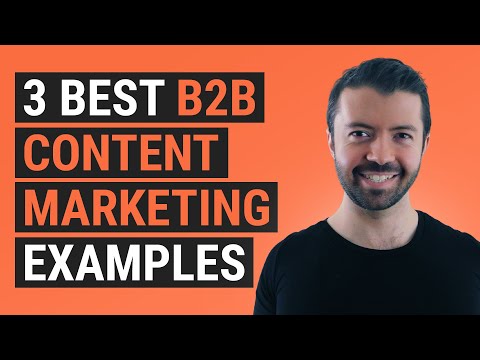 A Quick Note on B2C vs. B2B Content Marketing
Before we jump into the 29 B2B marketing examples, let's first talk about the distinction between B2C and B2B. 
First off, definitions. 
B2C – Business to Consumer:

This is when a business' main clients are

consumers

. For example, Nike appeals to shoppers to buy their new shoes. And Apple markets their flashy new phones so customers buy them. It's

businesses

marketing to

consumers

. 
B2B – Business to Business:

This is when a business' main clients are

other businesses

. Think of Amazon Web Services which hosts on-demand cloud-computing platforms. Or the paper supply company Dunder Mifflin from The Office. It's

businesses

marketing to

businesses

. 
Now, an important point to make is that B2C and B2B content is usually pretty different.
Why? 
Well, it's all in the name. 
While consumers tend to be more about entertainment, emotional value, social trends, and all that jazz, businesses are all about business. 
How exactly can your product help a business make more money? How does it solve a specific problem that they can't solve themselves? And how will it affect their budgets and bottom lines? 
These are the pain points to hit with your content marketing or your B2B sales funnel as a whole.
But when it comes to B2C, the pain points are more along the lines of "I want to feel like I'm 20 years younger" or "how do I get people to like me?"
Here's a pretty neat visual breakdown of the different marketing techniques each audience tends to respond to. 
Now that we've made the distinction between these 2 business models pretty clear, let's dive into the examples.
B2B CONTENT MARKETING EXAMPLE #1 – CISCO'S GRAPHIC NOVEL
What Is It?
Cisco is a company that produces telecommunications devices and other hardware. 
This is a major brand that many people have a passing knowledge of, even if they aren't sure what Cisco offers.
When it came to promoting its upgraded cyber security services, Cisco could have gotten away with an infographic or a blog post about internet safety. 
But instead, the company decided to stand out by producing a graphic novel on the same topic.
The comic told the story of SuperSmart and her quest to deal with a security loophole. In all, the comic was 8 pages, which is no small feat considering each page has several panels.
Why It Works
This concept works because it's so unique. 
No one associates cyber security with graphic novels. It's just the perfect hook.
People who read the comic could be so engaged in the hijinks of SuperSmart that they would barely realize Cisco was trying to sell them on their service.
Even portions of their audience who have a passing interest in graphic novels are still likely to read through because it's so short.
Techniques like these can work well because they are so unique in their delivery. 
Back in 2015, Panasonic explored a similar concept when they developed a video and graphic novel for their Toughpad E1 device launch.
They ended up with 53 million impressions from traditional media sources, and 450,000 earned social media impressions.
Key Marketing Lesson(s)
Content means a lot of things. 
It's not always just blog posts or images with text. 
Try thinking outside of the box with how you present content. Whether that's through a video, infographic, or even a graphic novel.
B2B CONTENT MARKETING EXAMPLE #2 – CATERPILLAR MACHINES PLAY JENGA IN THEIR #BUILTFORIT CAMPAIGN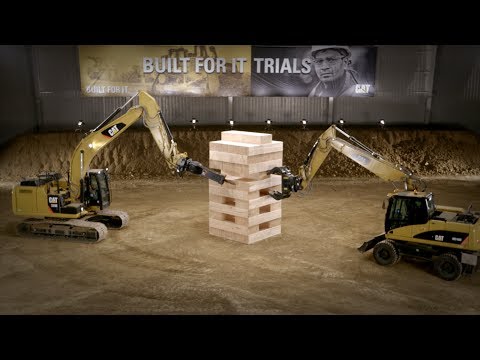 What Is It?
Who said selling construction equipment had to be boring?
In the video above, you can watch two Caterpillar (aka Cat) excavators play a game of Jenga with 600-pound wooden blocks.
Caterpillar is one of the leading global providers of construction equipment. The purpose of the video above is to demonstrate the company's excavators and their ability to handle large loads with precision.
So far, the video has garnered more than 7 million views and counting on YouTube. 
And even though most of the viewers may not be in Caterpillar's target market, I'd still call the video a success.
Why It Works
What makes this video so unique? 
Well, seriously, has anyone ever seen two giant pieces of construction equipment play a game of Jenga? 
Enough said.
The creators of the video could have chosen the machines to play chess or checkers. They even could have made a promo video showing these Cats' ability to lift and move giant logs or something similar.
Instead, they chose Jenga.
This is a smart move. 
Anyone who has ever played Jenga knows it requires a steady hand and precise, controlled movements. Otherwise, you lose the game.
This video works because it shows how these large machines are capable of that and more.
It's also worth noting that the video includes an embedded CTA that pops out on the left side of the screen (screenshot below).
The only downside in this campaign is the landing page people are taken to after clicking on the CTA within the video.
It doesn't seem to have a focused purpose (i.e., building their email list, driving qualified leads, etc.). 
It's a mishmash of different links, images, and CTAs that don't seem to have a cohesive goal.
Key Marketing Lesson(s)
Show some kind of unexpected or humorous use for your product or service.
And preferably, leverage ideas that people are already familiar with (in this case, Jenga).
B2B Content Marketing Example #3: John Deere & The Furrow
What Is It?
About 125 years ago, John Deere created one of the earliest examples of B2B marketing: a magazine titled The Furrow. 
Inside this magazine, articles outlined challenges facing the farming community and solutions created to help farmers overcome them. 
The articles weren't overly salesy. And in fact, a lot of the time the content focused purely on the issues with no mention of John Deere products built to fix them. 
Fast forward a century and a quarter and the magazine is still in print and read by hundreds of thousands. 
What Sort of Results Did It Get?
The Furrow currently has more than 550,000 readers in North America. Many of these readers are existing John Deere customers but not all are. 
Added to that, the magazine calculates from readership surveys that since about 40% of readers read every single word, that equates to about roughly 25 million impressions each year. 
Plus, John Deere continues to be one of the biggest farm equipment producers in the world. 
Revenue: $39.25 Billion

Past Year Revenue Growth: $1.9 Billion (+5.09%)

Monthly Website Visits: 741,720

Facebook Followers: 4.6 Million
Key Takeaways for Your Own Strategy
Keep most of your content educational rather than self-promoting. 
Yes, there is a time and place for the sale. But the point of content marketing is to educate your prospects about the problem and the solution. 
And with enough info, they'll be able to make an educated decision about which product (yours) is right for them. 
B2B Content Marketing Example #4: Hubspot & Their Vast Range of Content
What Is It?
It's hard to find anyone in the marketing world that doesn't know about HubSpot. It's the maker of enterprise-level inbound market, sales, and service software. 
But the reason it's so well-known among marketers (and plenty of other types of professionals) is because it puts out loads of highly valuable marketing resources, many of them completely free. 
What kinds of resources you ask? 
Have a look for yourself…
Blog posts, case studies, eBooks, guides, courses, certifications… the list goes on. And inside each category, you'll find 10s of 100s of valuable resources that never skimp on data-driven insights to running a business well. 
It's a fantastic way to drive organic traffic right to their door and, eventually, convert those leads into paying customers (no ad spend required). 
What Sort of Results Did It Get?
What makes HubSpot's content marketing so great is both the breadth of resource types available as well as the quality of the information inside. 
And as you can tell by the HubSpot stats below, people love what they're doing with their marketing strategies. 
Revenue: $674.9 Million

Past Year Revenue Growth: $162 Million (+31.56%)

Monthly Website Visits: 30.2 Million

Facebook Followers: 1.9 Million
Key Takeaways for Your Own Strategy
Vary up your content marketing strategies. 
Don't just settle for creating a blog post ever now and then. Don't write an eBook or two and leave it at that. 
Just like a more diversified investment portfolio is likely to bring in the best results, so too is a more diversified content marketing strategy bound to bring in more leads and appeal to more of your target audience. 
B2B CONTENT MARKETING EXAMPLE #5 – NEWSCRED'S CONTENT MARKETING INFOGRAPHIC
What Is It?
Back in 2016, NewsCred put together an infographic for its content marketing campaign #ThinkContentSummit. 
The name of the infographic was "How Marketers Create + Consume Content."
Why It Works
As you can see, the infographic is one big GIF, or animation.
Infographics, especially if they're large like this one, can get overwhelming. There's a lot of information presented all at once, which makes it tough to digest.
But making this infographic animated breaks up the monotony. 
It's also easier to visualize each of the points NewsCred makes because of the accompanying animations.
NewsCred is good at diversifying their content marketing in this way. 
And in addition to using infographics, they also use video, webinars, and newsletters.
And it seems to be working well for them.
Earlier this year they said 40% of their revenue was directly attributed to their content marketing. 
And a blog post they published last October on scaling content landed them a total 2,463 pageviews. And it also generated over $950k in revenue.
Key Marketing Lesson(s)
GIFs aren't just for interpersonal use. They have their place in infographics as well. 
And breaking up long infographics with animated images makes infographics more appealing.
B2B Content Marketing Example #6: Deloitte's Business Chemistry 
What Is It?
Professional services provider Deloitte is a major industry name when it comes to research as well as services like taxes, consulting, and audit support. 
It's not surprising, then, that speaking directly to upper-level execs is their main strategy for bringing in new business. 
That's why they created the Business Chemistry system—a highly sophisticated and research-backed assessment that gauges your leadership style and gives you resources to develop and expand your skill set. 
Basically, it's like an ultra advanced Facebook quiz for the C-Suite. 
The system was a massive success. 
Why It Works
Business Chemistry has been used by hundreds of thousands of professionals around the world. And over 10 years it's been live according to the website. 
On top of that, the test itself has spawned a variety of additional content marketing assets like a podcast, large-scale surveys, articles printed in the Harvard Business Review, webcasts, and more. 
Revenue: $21.9 Billion

Past Year Revenue Growth: $2 Billion (+10%) 

Monthly Website Visits: 7.7 Million

Facebook Followers: 1.5 Million
So, why does it work? 
Well, part of its success comes from the fact that people love highly personalized content. 
Brain Chemistry taps into that by categorizing executives as 1 of 4 different types of leaders. 
Then, they follow up with plenty of other resources targeted specifically to whichever leader type you fell into. 
This brings up another thing Brain Chemistry did well: their content branched off to create new content opportunities. 
Just one quiz turned into articles, surveys, podcasts, guides, and much more. And all of them helped reinforce the value of taking the quiz in the first place. 
Key Marketing Lesson(s)
Get personalized with your content. 
Personalization helps connect on a deeper level with your audience. And that can lead to increased conversions. 
B2B CONTENT MARKETING EXAMPLE #7 – BRENNAN DUNN'S INTERACTIVE EMAIL COURSE "CHARGE WHAT YOU'RE WORTH"
What Is It?
Brennan Dunn is the author and co-founder of Double Your Freelancing. 
His website caters to business owners who are primarily solopreneurs, agencies, consultants, and—generally—freelancers.
In 2014, Brennan rewrote and relaunched his free flagship email course, "Charge What You're Worth."
This course includes 9 total lessons sent out over 3 weeks. Recipients get 3 lessons per week.
And today, 6 years later, the course is still active. 
Why It Works
Although this isn't content marketing in the traditional sense (e.g., writing a blog article, hitting publish, and calling it content marketing), it still falls under that umbrella. 
This is because it uses interactive content to inspire users to take action.
With each lesson you're given "homework". This means you have to complete  a form that asks you several questions related to each lesson. 
Then, those questions are emailed back to you.
The interactive forms are the icing on the cake. 
They provide an additional (and unexpected) layer of active learning that potential customers can engage in. 
And according to Drip, using interactive content like this in your emails is one of the most effective ways to stand out.
Drip actually posted a case study about a year ago showing how Monopoly used interactive content with their Save Your Token campaign. 
And it garnered them attention from over 185 countries and over 1 billion impressions from social and traditional media.
Key Marketing Lesson(s)
There's an often overlooked opportunity to make your content more interactive. 
Quizzes, surveys, and homework grows the relationship with readers. 
And they also add to the perceived value of the content.
B2B CONTENT MARKETING EXAMPLE #8 – GLASSDOOR'S EBOOK "25 TIPS FROM TOP CEOS"
What Is It?
Fast-growing jobs and recruiting site Glassdoor lets you search millions of jobs for information on salary, CEO approval ratings, company benefits, and more.
Their brand focuses on creating transparency in the job market. This lets job seekers make informed decisions about where they apply, and find the career that's right for them.
Glassdoor is a great content marketing example because they create content around what they want their brand to be synonymous with (presumably, transparency).
In their 25 Tips from Top CEOs eBook for example, they provide transparency into the strategies top-rated CEOs live by to inspire their employees.
Throughout the eBook, Glassdoor uses actual quotes from their own Highest Rated CEOs list. 
Job seekers can also browse through this list to get an idea of which CEOs are most communicative and open to feedback from employees.
Why It Works
This example by Glassdoor is especially indicative of their strategic content marketing, and it works well for a couple of reasons.
First, they share just enough content on their blog to pique the reader's interest before inviting them to opt in to read the book in full.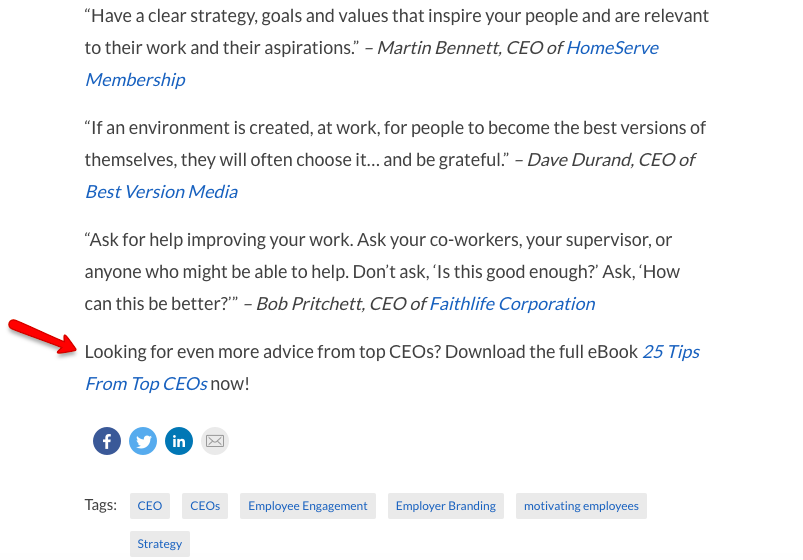 Second, they diversified their content promotion by repurposing the post on Slideshare, where it has been viewed over 7,700 times.
This garnered attention from Business Insider, who re-posted the slides on their site, resulting in 87,000+ pageviews in 2016.
When they promoted the eBook internally via email, their click-to-download rate was 70%.
Key Marketing Lesson(s)
Make sure your content is synonymous with problems you want your company to be known for solving.

Don't place an opt-in or download button for your free eBook randomly on your site. Consider including them in a blog post with an opt-in at the bottom to invite readers to download the eBook.

Repurpose your content for maximum exposure.
B2B CONTENT MARKETING EXAMPLE #9 – INVISION INSIDE'S DESIGN SERIES
What Is It?
Invision is a company that makes an app of the same name for designers.
This app helps designers present and test their designs for usability purposes without requiring a developer to code the design into a functional website first.
Besides doing profiles on designers/design culture, Invision publishes posts that position them as thought leaders. 
The company also provides efficiency tricks and hacks, and shares inspirational posts.
So far, it seems to be working.For instance, this profile of the shoe company Toms has netted over a thousand shares on social media.
A few years back, in 2015, Invision did a similar post profiling a designer at Netflix. 
This post achieved similar results, getting more than a thousand social shares.
Traffic-wise, Invision's content strategy is crushing it.
The data, as seen on the website measurement tool Alexa, shows the site consistently rising in the ranks on a national and global scale over the past few years.
And did I mention what kind of volume that translates to as far as unique visitors?
Over 7.4 million unique visitors per month, according to the latest data from Similar Web.
Why It Works
First, the formatting style and styling of the content on Invision makes it fun to read.
There are standout, elongated quotes. And bolded subheadings represent the interviewer's questions, which present the article as a conversation.
There are also plenty of images of the actual office space and of the Invision team themselves.
This adds a very human element to the site. 
Each "Inside Design" feature tells the human story of what design "looks like" at the profiled company.
There are several other reasons this site works so well. These are as follows:
Clearly, Invision uses the

Law of Confidence

. They do so in the way they've written detailed design profiles about people and brands more popular than Invision itself. This will undoubtedly lead to more inbound links and more people sharing the content.

Every piece of content is professionally written and easy to read thanks to the above-mentioned formatting.

The variety of content also helps to hook readers (

Law of Range

). If one type of content might not appeal to a reader, another type probably will.
Also, Invision's sales funnel is actually a smart sales funnel. 
Let me explain why.
An offer at the top of their page and a call-to-action at the bottom right of their page will change depending on whether you've registered to use Invision's app.
Take a look at what happens before registering:
Now see how it looks like after registering?
Smart, right? Pun intended.
Key Marketing Lesson(s)
A variety of content works well to capture different segments of a large audience.
When creating your content strategy, think about how people will convert into customers directly from your blog. Consider the smart sales funnel tactics described above.
B2B CONTENT MARKETING EXAMPLE #10 – CLAMBR TOTALLY KILLS IT WITH FEATURED EXPERTS ARTICLE
What Is It?
Richard Marriot is the founder of Clambr.com. 
This is a  website dedicated to teaching people how to rank well in Google search results and make money online.
Now let's immediately jump into the results first for this one, shall we?
Back in 2013, Richard was able to skyrocket his inbound organic traffic by over 350% in just 7 days with one piece of content. 
Here's what that looked like:
Sounds too good to be true right? 
Well, it's not.
So here's what Richard did.
First, there's a lot of detail to this story. And if you want the full version, you can check out Brian Dean's post on the topic where he dissects it in more intimate detail.
To make a long story short, Brian has this online marketing concept called the Skyscraper Technique. 
This concept states that the best, longest, highest quality content will attract the most links, shares, and traffic from Google (along with a bit of promotion to get the ball rolling).
Richard, who read about this technique, put together an article asking fellow experts in the industry to contribute their recommendations around tools for link building.
"Link building tools" were the primary search keywords he was aiming to get more inbound traffic for.
He curated the responses he received, formatted them into a blog article, and then hit publish.
But that wasn't all.
Richard invested a lot of time into promoting the article by:
Informing people who contributed to the article when it was published—and gently letting them know how to share it on social media.

Emailing hundreds of prospects who might be interested in linking to it.

Following up with any prospects who didn't respond (through email and on social media).

He even went one big step further, targeting broken backlink opportunities.
The result?
Over 3,600 visitors, over 2,000 social media shares (in just that first week), and dozens of inbound referral links.
And keep in mind, this is an article that continued to rank #1 for the term "link building tools" for years (it's since fallen to the second page). So it continues to send lots of inbound traffic into Clambr.com to this day.
There was a lot of work involved in promoting this piece to achieve the results detailed above, but much of the content itself wasn't created by the author himself.
And unlike some of the other examples in this list, it's a public resource—not gated behind some opt-in wall.
Why It Works
The biggest factor in why this worked is that there was an immense amount of planning and execution that went into promoting this piece of content.
The contributors to the article had strong incentive to promote the article. Because by promoting the article they were promoting themselves, their ideas, and their websites.
That was extremely detailed and, on its face, a high-quality reference resource.
Key Marketing Lesson(s)
Leverage the self-interest factor when coming up with your content strategy and follow-up promotional strategy. People want to promote themselves and their own products (duh!).

Invest heavily in promotion post-publication.

Target a single keyword you want to rank for when going all out like this.

Solve a problem (e.g. "What tools do the experts use and recommend?").
B2B CONTENT MARKETING EXAMPLE #11 – AIRBNB THINKS "OFFLINE" WITH ITS BEAUTIFUL PRINT MAGAZINE CALLED AIRBNBMAG
What Is It?
This content example was an interesting gem I stumbled upon while finishing my initial research for this list.
Okay, okay, so it's not strictly a B2B example. But there's an argument to be made here since Airbnb has turned many renters and homeowners into mini real estate moguls.
Airbnb is one of those "growth giant" companies. You know, those startups that have grown massively and quickly in recent years.
Airbnb has done so by connecting people who want to rent out their homes, much like the way hotels rent out rooms.
The advantage to travelers? It's cheaper than staying in a motel or hotel—and it's often more personal since you're entering someone's cottage, home, or apartment.
In late 2014, the company debuted its magazine, charmingly called Pineapple. Today, the magazine is known as Airbnbmag.
The concept is still the same. The publication is still a compilation of authentic stories from members of the Airbnb community. It's just called a different name now.
And yes, it is still a physical magazine, complete with a glossy finish (though it's also completely digital on Medium now).
There isn't much hard data on how much engagement or additional traffic the company has gotten from the magazine.So far though, it seems to have attracted plenty of attention with the NY Times, Mashable, Business Insider, and plenty of others covering it.
Why It Works
The uniqueness of this effort speaks for itself. And just look at these photos! 
High-quality, gloss finish indeed.
Airbnbmag works so well because, as far as I can tell, it's original. No one expected a web-based business like Airbnb to publish a print magazine.
This example also works well because the content is coming from within their own community. And this helps it seem more authentic and less corporate.
The magazine, in a way, also saves time. 
Imagine how long it would have taken for Airbnb to create all 120 pages of content? Imagine how many writers it would have taken if it hadn't been sourced from their community?
Key Marketing Lesson(s)
Not everything in content marketing has to be on the web. Offline content in the "real world" can still work.
B2B CONTENT MARKETING EXAMPLE #12 – DISSOLVE'S GENERIC PRESIDENTIAL CAMPAIGN
What Is It?
Stock photo and footage company Dissolve hopped on the political bandwagon late last year with its Generic Presidential Campaign video.
This spoof, put together by Kendra Eash, poked fun at the real bid for President of the United States in 2016.
The video took home the Audience Honor in Business to Business 2017 Shorty Award.
At the end of the video, there's a CTA leading to more clips from Dissolve, and the ability to license your own.
This type of parody video is nothing new for Dissolve, and proves how comedy works when done right.
Their previous This Is a Generic Brand Video from 2014 has over 2 million views on YouTube now.
When they first published it, it caught the attention of AdWeek, AdAge, Fast Company, Mashable, Gizmodo, and more. Earning them a 9x increase in site visits and a 6x boost in signups and sales revenue.
Why It Works
This video is entertaining and creative.
I feel like there's a name for this kind of tactic. You know, where one brand "latches" or "links" on to another popular event or brand with creative/commercial intent.
Maybe we'll call it "latch marketing."
Okay, so the name could use some work. Let me know if you have any better names (or ideas!) in the comments below.
Now, onto why this video parody works…
The key here is how the video latches onto something popular. 
In this case, it was the United States presidential election about to take place at the time. It can be risky to mix business and politics, but Dissolve did a good job here.
Since the whole premise was to be generic, no one could accuse the company of picking sides by making fun of Hillary Clinton or Donald Trump.
Key Marketing Lesson(s)
Keep your brand fresh and relevant by connecting it in cool, playful ways to pop culture or other big events. 
This is an especially good idea if your product has wide market appeal.
B2B CONTENT MARKETING EXAMPLE #13 – SIEGE MEDIA'S 100 BEST INFOGRAPHICS INTERACTIVE LIST
What Is It?
Siege Media is a content marketing firm. 
The company created an interactive list called The 100 Best Infographics of 2017 and continues to update it to this day. 
So how did the staff decide which infographics should make the cut? By reviewing the cohesiveness of hundreds of infographics and a number of other factors listed below, with icons for each.
This "best of" infographics list falls into the "content curation" aspect of content marketing.
Content curation is the process of finding and organizing high-quality content on a specific topic in your target market. This in order to improve SEO, establish credibility, and drive lead generation.
Content marketing software company Curata explains how marketers curate at least 25% of their content to boost site visits and drive social media conversations.
That certainly worked here for Siege Media, as this infographic post got them over 350 social shares.
Why It Works
This "best of" list is an interesting concept. 
It highlights which infographics draw the most attention and then connects them to one another even though the subject matter isn't related.
It provides a unique way of dividing infographics up by the elements that work well. 
This helps businesses looking to add infographics to their content strategy decide what "the best" looks like for each aspect of an infographic.
It's effective at providing value, as well as positioning Siege Media as an authority on infographic content.
Key Marketing Lesson(s)
It's admirable to create great content from scratch, but curating content from influencers in your industry is another alternative for providing value and building trust as an authoritative source in your field.
B2B CONTENT MARKETING EXAMPLE #14 – LANDER'S INFOGRAPHIC HELPS THEM LAND MORE CUSTOMERS
What Is It?
This example provides a nicer, more polished contrast to the infographic example above.
Lander is a product of a company called Making Sense. They make it easy to create and A/B test landing pages.
The company came out with a clean, polished infographic a few years back all about A/B testing. 
The infographic explained what A/B testing was, why it's valuable, and how to do it (using a tool like Lander).
Since then, there have been several more infographics produced in the same vein. This focus on website SEO and landing page design.
And because publishers who use infographics grow traffic 12% faster, this is a smart move by Lander for getting people interested in their services.
Why It Works
Lander utilizes a fresh, clean, and uncluttered design for its infographics. 
The quality of information isn't overwhelming, and along the way, it answers questions users may have about Lander's services.
For example, questions like "How do I build an SEO-friendly website?"
Information is communicated logically, and it's easy to digest going from one section to the next.
Also, the visual designs make the infographics inviting and unintimidating. 
As a reader, you can quickly skim and scan, grabbing the nuggets of information most relevant and valuable to you.
Key Marketing Lesson(s)
Simplicity in design and logically organizing ideas makes your content significantly more inviting to readers.
B2B CONTENT MARKETING EXAMPLE #15 – METHOD:CRM CREATED THIS AMUSING, VERY ORIGINAL TUTORIAL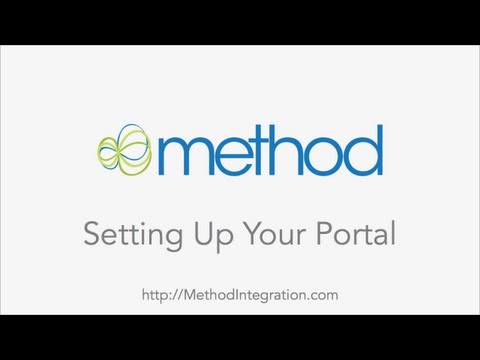 What Is It?
Method:CRM is a company that makes customer relationship management (CRM) software that specifically integrates with QuickBooks.
This example of content marketing is a demo video of How to Set up Your Portal.
Though it only has a little under 8,500 views on YouTube at the time of this writing, this style of content marketing is more subtle.
In this case, it's baked into a place you normally wouldn't expect: a demo video that's probably used in cases of customer support and for servicing sales leads.
Why It Works
Usually, demo videos are plain vanilla. 
You'll have an engineer or company founder give you a monotone explanation of what the product is, highlighting some basic features and benefits.
In this case, what normally wouldn't be seen as a content marketing opportunity is transformed into one with a bit of creative thinking.
In the video, we hear the voice of an energetic and enthusiastic employee named Errol. As he begins with the demo, we hear an unexpected phone call in the background from a client with a problem.
We are now transported into a mini-story arch where we are watching Errol use the software in a "real" use scenario.
This video demo works because people like originality and humor. Especially when it creeps into boring, unexpected places (like a software demo video).
That said, I think Method:CRM could make it clearer who the video is for and target the viewer a bit better.
For example, if you are targeting customers who will buy software, have a clear CTA for them at the end of the video. If it's for existing customers, tell them to email or call if they're still having trouble.
Key Marketing Lesson(s)
Something as simple and boring as a demo video can actually be seen as an opportunity to engage viewers in a fun, entertaining way.
But that being said, try not to be boring. 
There are everyday opportunities to distinguish your company and make your brand memorable if you're willing to look for them.
B2B Content Marketing Example #16: Squarespace's Casting Call Podcast
What Is It?
Squarespace is one of the most well-known website builders available today. 
And running ads on podcasts is one of their main sources of new customers. If you're a podcast fan, you've probably heard at least 25,000 of their ads. 
This website builder decided to double down on their audience. 
So they partnered with Gimlet Creative (a podcast production company) to create a new podcast—Casting Call.
They were looking to find the next big podcast through their 6-part reality series.
This documented the search for a new podcast from thousands of submissions. 
And the top 3 contestants could then air a pilot episode on the show and the final winner would get their own Gimlet series.
And the audience loved it. 
Why It Works
In the 3 weeks that submissions were open, a whopping 5,000 influencers and aspiring podcasters applied. 
Plus, it gave a significant amount of "screen" time to Squarespace, who has only been growing over the years. 
Here are some stats on Squarespace...
Revenue: $21.9 Billion

Past Year Revenue Growth: $2 Billion (+10%) 

Monthly Website Visits: 7.7 Million

Facebook Followers: 1.5 Million
One of the biggest reasons why this B2B content marketing strategy works is that it leverages the power of partnerships. 
Gimlet Media (along with services provider Anchor FM) was just recently purchased by Spotify for about $337 million. 
Squarespace is without a doubt one of the most popular and successful podcast production companies in the world. 
By partnering with Gimlet, Squarespace was able to tap into the trust and authority Gimlet built for itself in the podcasting industry. 
And as a result, it was able to massively scale the number of people it could reach with Casting Call. 
And in that same vein, Gimlet was able to boost their own authority by joining up with one of the most popular website builders too. 
Partnering with another business can be a great way to tap into multiple audiences while also delivering content your audience will love. 
In fact, doing so is also one of the 41 email list building strategies we recommend to expand your audience. 
Key Marketing Lesson(s)
Don't be afraid to strike up a partnership when creating content.
CONTENT MARKETING EXAMPLE #17 – CONDUCTOR.COM'S SEO AND CONTENT GO TO COUPLE'S THERAPY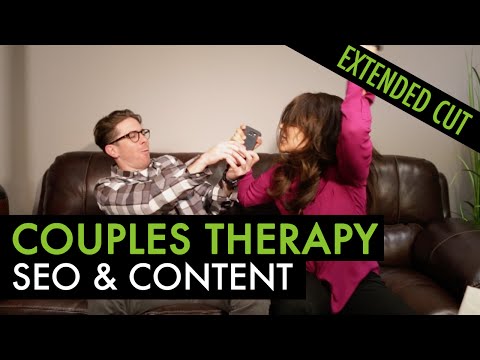 What Is It?
I love this example. 
Not only is it funny, but putting a humorous spin on a normally bland marketing strategy (SEO) is a great idea.
Conductor is an enterprise marketing and SEO solution. Again, normally a pretty boring topic to talk about, let alone sell someone on, right?
The refreshing angle taken in the short video above discusses the issues that SEO and content have in their "relationship."
The two marketing concepts are represented by a man and a woman to explain things as starkly as possible.
To date, the video has over 1,700 views on YouTube.
Why It Works
This hilarious, literally fun-to-watch video on a traditionally boring topic works in so many ways. 
As mentioned, it's funny, pure and simple. 
It's also short, professionally acted and edited, and has a polished storyline.
Key Marketing Lesson(s)
Make people laugh. 
They'll not only be more open to your marketing message, but they'll talk about it and share it with their friends.
B2B Content Marketing Example #18: GE's #GEInstaWalk
What Is It?
The #InstaWalk hashtag is used when a group of people basically just tour through an area and document their experience through plenty of pictures or videos. 
GE decided to try and get in on this trending hashtag by partnering with 6 influencers and a number of especially dedicated fans to InstaWalk through their factories. 
The pictures that came about from the campaign gave these factories a bit more in-your-face appeal. They showed the intricacies of the machinery as well as the faces of real life people that were running them. 
The campaign was an absolute hit. 
Why It Works
While words are powerful, pictures can breathe new life into what many might perceive as boring. 
For instance, who would have thought a tour through a manufacturing facility would capture the attention of millions of viewers? 
This B2B content marketing example proves the power of including video and images into you content, especially when on social media. 
On top of that, GE did a great job of connecting with their audience on a very human level by showing pictures of their plant workers. 
Doing so showed their viewers that real people work here. And while it's an enormous company, GE is made up of real people just like you. 
Because of the tactics used in this campaign, GE saw some great results, including: 
3 million reaches per factory tour

8 million new views of their Instagram page

3,000 new followers
Key Marketing Lesson(s)
Try to use plenty of visual elements in your content to keep your audience engaged.
And don't be afraid to connect your audience on a human level. Because in the end, people want to buy from people, not faceless corporations.
B2B Content Marketing Example #19: Shopify's Resources Take New Businesses by the Hand
What Is It?
Shopify is one of the world's most popular platforms for setting up and running an ecommerce business. 
It hosts more than 800,000 online stores. 
Plus, it gives business owners everything they need to get started and be successful. 
And its content marketing strategy is based specifically on that value proposition. 
On its website, it hosts plenty of blog posts, articles, guides, tools, and even online courses that focus on helping new business owners thrive.
Why It Works
First off is their blog posts. 
Shopify publishes a new article every day of the week, so there's always new, topical content for their followers. 
Added to that, they also have in-depth guides, an online forum, a list of free tools (like logo makers, slogan generators, pay stub generators, and more), sponsored podcasts, and a business encyclopedia to help you brush up on your business acumen.
And last but certainly not least, they also have an entire section of detailed online courses that business owners can take to get even more in-depth guidance on launching their business (starting at $29 per month). 
In the end, Shopify isn't just the place to go to host your business. 
Their massive catalogue of content also means that they're the place to go to learn how to start your business in the first place. 
Shopify's content marketing strategy has paid off massively. Not only is the number of stores they're hosting growing rapidly, Shopify is also surging in value. 
Below are a few stats to prove it. 
Revenue: $1.6 Billion

Past Year Revenue Growth: $500 Million (+47%)

Monthly Website Visits: 63.3 Million

Facebook Followers: 3.6 Million
Key Marketing Lesson(s)
The more you can cater specifically to the needs of your target audience, the better able you'll be to attract them to your page. 
For example, the Free Tools section of the Shopify website offers business owners ways to create a logo, brainstorm business names, create invoices, and much much more. 
These are all things that most businesses will have to do at some point. 
Also, don't be afraid of offering free resources. 
Having a free way of doing it isn't "missing out on a revenue opportunity." 
Instead, it's giving value to their ideal clients. And the more value you can provide, the more likely they are to trust you (which is essential for selling) and eventually buy your products or service. 
B2B Content Marketing Example #20 – The Salesforce Trailblazer Community
What Is It?
And last but certainly not least, they also have an entire section of detailed online courses that business owners can take to get even more in-depth guidance on launching their business (starting at $29 per month). 
In the end, Shopify isn't just the place to go to host your business. 
Their massive catalogue of content also means that they're the place to go to learn how to start your business in the first place. 
Shopify's content marketing strategy has paid off massively. Not only is the number of stores they're hosting growing rapidly, Shopify is also surging in value. 
Below are a few stats to prove it. 
Revenue: $1.6 Billion

Past Year Revenue Growth: $500 Million (+47%)

Monthly Website Visits: 63.3 Million

Facebook Followers: 3.6 Million
Key Marketing Lesson(s)
The more you can cater specifically to the needs of your target audience, the better able you'll be to attract them to your page. 
For example, the Free Tools section of the Shopify website offers business owners ways to create a logo, brainstorm business names, create invoices, and much much more. 
These are all things that most businesses will have to do at some point. 
Also, don't be afraid of offering free resources. 
Having a free way of doing it isn't "missing out on a revenue opportunity." 
Instead, it's giving value to their ideal clients. And the more value you can provide, the more likely they are to trust you (which is essential for selling) and eventually buy your products or service. 
B2B CONTENT MARKETING EXAMPLE #21 – CONTENT MARKETING INSTITUTE'S "THE STORY OF CONTENT" VIDEO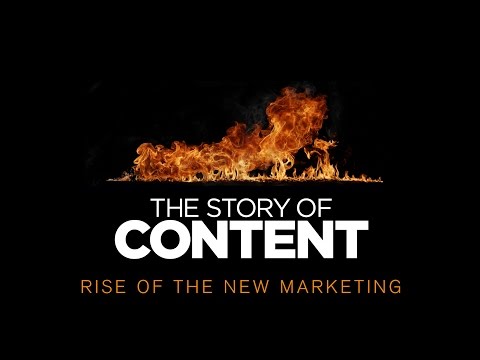 What Is It?
Content Marketing Institute is a great resource for marketers. 
The site offers consulting, training, events, articles, resources, podcasts, and more.
What better way to grow awareness for your brand through content marketing than to discuss content marketing?
That's exactly what Content Marketing Institute did in their video, "The Story of Content."
This video is best described as a mini-documentary, clocking in at just under 45 minutes in length.
Why It Works
Simply put, this is content marketing in the form of a video documentary. 
Who does that?
Apparently Content Marketing Institute did, and based on the viewing numbers (just over 358,000), it was a good decision.
Creating a video documentary appeals to a wide audience. Also, the barrier of consumption is extremely low (i.e., it's free and in video form).
Content Marketing Institute could have just written an article on the topic and called it a day. But this format makes the content far more engaging.
Key Marketing Lesson(s)
Think "higher up" in your funnel. 
This documentary has broad appeal to people even vaguely interested in content marketing. That's a primary reason why this tactic works so well.
Also, focus on creating evergreen content. 
Content marketing is likely something people will be searching for years into the future. 
A detailed, well put-together mini documentary like this should still be relevant for years to come.
B2B CONTENT MARKETING EXAMPLE #22 – MOZ'S WHITEBOARD FRIDAY IS #GREATNESS #ADMIRETHISEXAMPLE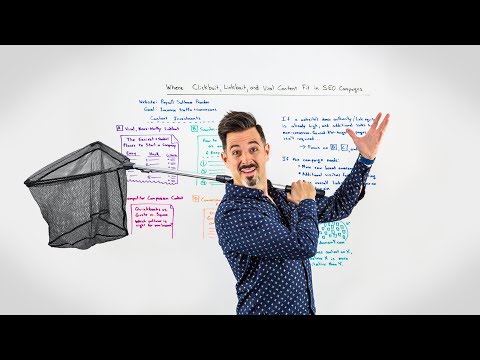 What Is It?
Every Friday now, for more than eight years, Moz's cofounder Rand Fishkin hosts what's called Whiteboard Friday.
Whiteboard Friday is where Rand (or some other SEO expert) will put together a 5 or 10-minute video that teaches something new and useful to his audience.
In the background is (obviously) a whiteboard that Rand references throughout these videos.
The audio is transcribed, edited, formatted, and published along with the video, and a brief introduction to the topic on the Moz blog every Friday.
In addition, there is a full downloadable photo of Rand's handwritten whiteboard notes available for review.
The results so far?
Moz was a $70+ million company in 2019. We're sure that number has only increased since then.
As far as stats related directly to their whiteboard video publishing, they currently have 275,000 followers on their Facebook page where they post the videos.
Why It Works
Whiteboard Friday has become a weekly event the company has become known for.
In 2007, the concept was even more original. That was back when YouTube had just been bought by Google and the word "webinar" wasn't mainstream yet.
The videos are also shot using a high-definition camera, and the lighting is great as well. The end result is always a professional, polished video that conveys useful, actionable ideas.
Beyond that, the video acts as a way for people to personally connect the Moz brand to a real person like Rand. 
These videos help humanize the brand and form a deeper relationship with its audience.
Here are some more reasons I think Whiteboard Friday works so well for Moz:
It's human.

Seeing a person on video instead of a faceless website is as compelling today as it was in 2007. People prefer to buy from people rather than an automated website. At the very least, there's a significantly higher trust factor at play there.

It's useful.

Viewers can apply the video lessons directly in their own digital marketing efforts.

It's visual.

There are so many blog posts being written today, most of them are text-only, and still fewer are visually engaging. Not only does Whiteboard Friday utilize video, but its viewers feel like they're students in a classroom. The teacher is waving his hands and explaining concepts but also reinforcing what he's saying visually on the board.
That said, I believe Moz could make even more improvements by making the Moz software play more of a starring role in the videos.
For instance, Leadpages does a great job of this in many of their webinars and blog posts. 
They present a question or problem that members of their target audience are looking for a solution to.
Then in each video, they include a full tutorial on what the solution is and how to implement it (with and without their software tool).
Of course, the "without" implementation is usually more difficult. But the argument is compelling and it was a big reason why I ultimately signed up as a customer (and I am not an easy sell).
Key Marketing Lesson(s)
Be cool, playful, and fun whenever possible.
Be visual!
Be human, too.
And be consistent. 11+ years is a long time to do this kind of thing, and it's impressive to say the least. 
The results of Whiteboard Friday have undoubtedly been compounding, much the same way I've seen traffic here at AutoGrow increase from having a consistent content publishing schedule.3
B2B CONTENT MARKETING EXAMPLE #23 – LINKEDIN'S GUIDE TO MARKETING ON THEIR SITE
What Is It?
Everyone knows what LinkedIn is by now. 
You probably even use the platform for networking or for hiring.
Lots of people who run B2B companies know that at least part of their marketing potential is on LinkedIn.
Yet few know how to use the service to target customers. They may not be aware of what kinds of marketing solutions LinkedIn can provide.
That was the motivation behind the creation of the Sophisticated Marketer's Guide to LinkedIn. This is a downloadable PDF that provides case studies, tips, and even a list of digital marketing experts.
The guide was originally published as an eBook, but it was also repurposed into a webinar, posted on SlideShare, reformatted as an infographic, and published in print.
Within the first 30 days, it received 10,000 downloads.
LinkedIn later reported that more than one-third of the people who downloaded it were marketing-qualified. This means they had the budget to make a meaningful investment into LinkedIn Ads.
10,000 may not seem like a lot when you consider the fact that LinkedIn's user base is well over 400 million accounts. 
Still, that 10K figure is from one version of the guide and an older blog post.
Why It Works
Sure, the title of this guide may be lame, but it is accurate as per the content it promises to deliver.
Sometimes boring content converts better in terms of quality or quantity. It's no wonder LinkedIn has stuck with the same guide title for years.
This guide features splashy graphics which catch the eye. 
Other reasons this guide works so well? It features short blurbs and interviews from influencers who use LinkedIn to market themselves and their brands to other businesses.
Not only that, but the guide does an excellent job of piquing a reader's interest around what undiscovered marketing opportunities or tools LinkedIn has to offer.
Key Marketing Lesson(s)
Sell the skeptic in the audience. Don't repeat the same old tired story.
And splashy PDF guides aren't enough. Make me believe!
B2B Content Marketing Example #24: Blendtec's Famous "Will It Blend" Video Series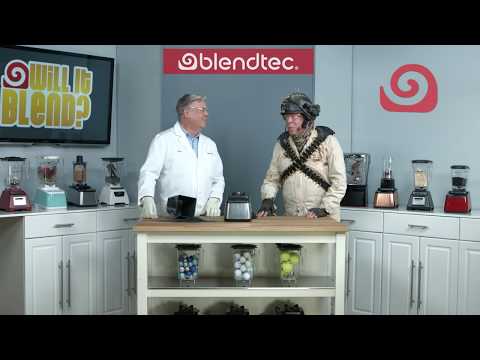 What Is It?
It doesn't get much more boring than blenders for your restaurant. 
But say, for example, you decided to throw, oh I don't know, an iPad into that blender. 
Suddenly, an ultra-boring kitchen appliance just got a whole lot more interesting, right? 
Well, that's exactly what Blendtec was thinking when they created their now famous "Will It Blend?" video series on YouTube. 
Their claim to fame was that they had the world's strongest blender. 
And to prove it, they decided to start making videos of their blender pitted against items like iPhones, pool cues, video games, and markers. 
Its first video was published 13 years ago so this channel has definitely withstood the test of time.
And with a quirky sense of humor and a lovable host (the company's actual CEO), it's no wonder why this video series was a hit. 
Why It Works
According to the CEO himself, this video series netted the company an impressive 700% increase in sales over the first 3 years. 
Here are a few more impressive stats showing how the campaign paid off. 
YouTube Channel Subscribers: 869,000 Subscribers

Total YouTube Video Views: 289,763,151 Views

Total Views for 5 Most Popular Videos: 43.5 Million
Now, why did Blendtec's campaign work?
Well, on the one hand, the Blendtec videos are a weird take on demo videos. 
You get to see exactly what these blenders can do and what they can't. 
And while adding demo videos to your B2B content marketing is a great idea, it isn't the main lesson to learn from Blendtec. 
Instead, it's that humor works. 
People love to laugh—even businesses that are simply looking for an economical solution to their problem. 
And when you can inject a bit of humor into your content, then it can really help to humanize your brand. 
However, one of the most brilliant things about Blendtec's videos is the fact that its humor is built on a very real selling point: these blenders are really, really strong. 
So don't just throw in humor for humor's sake. Try to tie it back to your product or service's unique selling proposition (USP). 
That way, you're not only making your audience laugh. You're also slyly convincing them to buy what it is you're selling. 
Genius.
Key Marketing Lesson(s)
Use demo videos to educate your audience while also selling them on your product. 
Also, take advantage of humor. But don't just tell a joke because it's funny. Instead, try to tie that humor into your product and your USP.
B2B CONTENT MARKETING EXAMPLE #25 – SUNGARD USES HUMOR & SHOWS YOU HOLIDAY SURVIVAL TIPS
What Is It?
This Holiday Resiliency: Art of Holiday Conversation video from IT company Sungard is a humorous and relatable look at how an IT professional tries to avoid confrontation with his family over the holidays.
Sungard compares avoiding familial confrontation to avoiding conversations about operational resilience in the IT field. 
While the campaign was active, the video tied in their whitepaper "Lack of Organizational Resilience Will Undermine Enterprise Competitiveness" nicely after the video, asking for an opt-in versus a sale.
This video was only one in a series of videos Sungard launched to drive business for IT insurance. Within three days of publishing the videos, Sungard reportedly had 3,000 leads.
Their email and click-through rates were up to three times higher than average. 
On top of that, 87% clicked-through to download the guide.
Obviously, the series has been a hit. Let's get into more of the details of its success…
Why It Works
People like to be entertained, not sold to. If you've read any of the above examples, this shouldn't be news to you.
This is where the CTA download of the free guide comes into handy.
So let's break this down, because the sequence in which this series is done is super smart.
Use humor, but only where it feels authentic and relatable to IT professionals.

Someone in the market will be hooked by the content, so a free guide following the content isn't a difficult leap to make. Whoever made this series obviously gets what it means to be an IT professional in everyday life.
This is similar to the general strategy for increasing conversions on a landing page or website: bring the content into alignment with the target audience and help them see themselves and their interests on the page.
Key Marketing Lesson(s)
People like being entertained as much as they like feeling understood. They like feeling like the heroes of their own lives. This example has elements of both and connects with IT professionals.
Also, stories help unearth certain emotions that can trigger a deeper connection with a viewer. For example, the IT professional here is hounded by others for help, but is also the under-appreciated hero with a unique skill set).
Beyond connection and entertainment, people also want to be educated rather than sold to.
B2B CONTENT MARKETING EXAMPLE #26 – WYNG SHARES THEIR OWN CAMPAIGN USE CASES
What Is It?
Wyng, formerly Offerpop, is a social media and digital marketing campaign platform. 
In this example, they offer a free guide to their campaign Use Cases as a PDF.
This free resource showcases Wyng's platform and helps inspire and educate subscribers on different digital campaign ideas, highlighting the ones they've had success with.
Offering useful free resources has worked for Wyng in the past. 
Back when they were still calling themselves Offerpop, marketers could subscribe to their "Staycation" program to get access to eBooks, infographics, worksheets, and more to learn about digital marketing.
That campaign ended up giving them 1,650 registered prospects and 7,013 new sales leads back in 2015.
Why It Works
The resources guide is exceptionally well designed. Since it's visual, you don't feel like you're reading through a boring book.
Wyng also provides each campaign's objective and the goals they achieved with each marketing campaign example. This increases the perceived value of the content and makes it more interesting.
Key Marketing Lesson(s)
Provide not just great content, but invest in crafting a unique visual experience as well. 
This is more memorable and compelling to consumers.
B2B CONTENT MARKETING EXAMPLE #27 – MARKETO'S SOCIAL MEDIA GUIDE DRIVES SALES
What Is It?
Marketo offers a variety of free, downloadable marketing guides on their site.
Their social media marketing guide stands out because it's been live for some time, yet Marketo continues to update it.
The guide teaches prospective customers how to map out a social media strategy.
Why It Works
The quality of the design stands out. 
Clearly, Marketo invested a significant amount of time into getting that right.
The content is decent, yet actionable.
For instance, Marketo specifically recommends building customer personas. 
Doing so, they argue, can give your social media and content strategy a clear direction.
Nothing about the design of the landing page stands out. Although, it is noteworthy that on the landing page they require visitors to add more detailed information about their business and position.
The fact that Marketo has maintained and updated this guide over time is unique and impressive. Obviously, it has continued to work for them as a lead magnet.
And why else does this example work? 
The guide is fairly detailed and comprehensive.
Even if you downloaded the guide and only glanced over it, you'd walk away thinking, "well, the folks at Marketo probably know something about digital marketing…" As a result, you might keep their products in mind for the future.
As to why the offer of this guide works, it's simple and boring.
The landing page tells you what social media marketing problems the guide solves. It then says, "Okay, here you go!"
It's not a complicated offer and there's no hype and emotional selling involved. It's pretty cut and dried.
That said, the landing page could be better. Right now, it looks like it's not really trying.
This may ultimately mean a better conversion rate, but it's worth testing a completely redesigned page. 
I'd also be curious to see how much the conversion rate would grow if Marketo took out some of the extra form fields like these 3…
In addition, the positioning and complexity of the footer section is distracting. If they were to A/B test this page, they should test a version where the footer is removed.
Key Marketing Lesson(s)
Simple and boring can work.
That being said, don't assume simple and boring means "easy" to create. 
Marketo has clearly invested significant content and design resources into making this guide.
CONTENT MARKETING EXAMPLE #28 – CB INSIGHTS' NEWSLETTER IS FUNNY AND FULL OF INFORMATION
What Is It?
CB Insights is a tech market intelligence company that does on-demand research and creates custom content.
Pretty standard—even boring—stuff, right? 
That's why CB Insights shows some personality with its funny, yet informative newsletter. 
Check out some examples below.
In 2014, CB Insights had 51,000 subscribers. 
That number ballooned to 171,000 in the first half of 2016 with their email open rate hovering around 30% (for most industries it's about 20% to 25%).
And today, they now have a knee buckling 639,349 subscribers. Holy cow.
Why It Works
This newsletter is anything but boring. 
From emojis to F-bombs, CB Insights is appealing to its audience in a very colorful way.
As Hubspot wrote in its Best of B2B Marketing Content piece, the newsletter illustrates the willingness of CB Insights to not take itself too seriously. 
Yes, it shares some of the finest insights on technology, venture capital (VC), and emerging businesses, but it does so with fun images that ultimately relate back to the subject."
Key Marketing Lesson(s)
Don't be boring.
And be a bit colorful, especially if your content is traditionally considered dry.
B2B CONTENT MARKETING EXAMPLE #29 – FIRST ROUND CAPITAL BUILDS AN AUDIENCE OF ENTREPRENEURS
What Is It?
One of my mentors from college, Bill Trenchard, is a partner of First Round Capital, a venture capital investment firm.
Bill is one of the smartest and shrewdest entrepreneurs I've ever met. His track record speaks for itself.
I was glad to receive his guidance early on as a college student growing my first startup.
First Round Capital, Bill's firm, has been a leader in content marketing within the venture capital industry.
The purpose of the content they put out—specifically the magazine—is to connect with the entrepreneur community.
What distinguishes First Round from other investor firms is that they highlight companies and people who are unaffiliated with First Round, in order to appeal to startups.
Many of their pieces are thousands of words long, filled with actionable advice and quotes from tech giants like Slack (pictured above).
In the past month, their site brought in nearly 197,000 unique views.
Why It Works
As someone who has worked as an intern for venture capital firms in the past, I know that content marketing is a very new idea for sourcing possible deals.
Traditionally, venture capital firms rely more on proactive networking, introductions, and referrals.
First Round isn't the only venture capital firm using content marketing today, but they stand out as an example because they do it so well. 
I couldn't find an article on their online magazine that was shared less than a thousand times.
Other than being unique for the industry, this example works because the magazine is personalized.
Here's what I mean by that. The content is written from one person's perspective, whether that person is a partner at the firm or one of the companies the firm has invested in.
The insights come straight from people who are getting their hands dirty from growing startups every day. This makes for a more personal connection with the author, and, by extension, the First Round brand.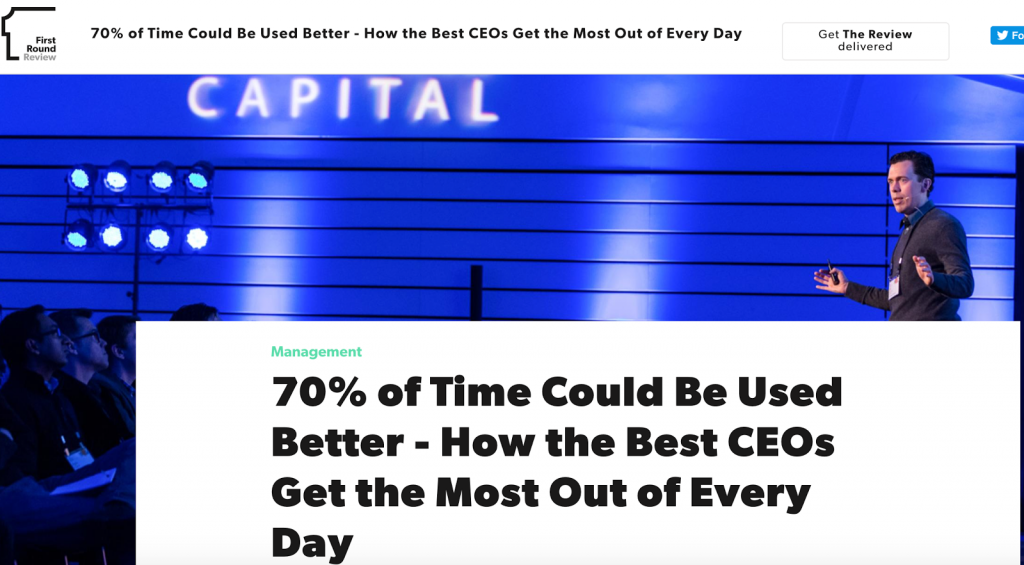 But other than just getting attention, you may wonder, why does the magazine work as a means of growing the firm's deal flow?
It's simple.
Effective founders of startups like to learn from other founders and experienced entrepreneurs.
By putting out these insights, the target reader is often a startup founder themselves. That's exactly the prospect the firm wants to potentially invest in.
First Round uses their own blog and content marketing strategy as a way to get attention, as well as teach budding entrepreneurs.
These entrepreneurs then learn and become aware of potential future investors. Also, the startups that First Round has invested in get more exposure when they are featured in one of the magazine articles.
It's a triple win.
Of course, First Round's publication could always be better.
I recommend including content upgrades with each post. Make these actionable and informative.
Potential partners can use information when looking for founders of up-and-coming startups.
And if anyone has privacy concerns, offer a simple opt-out option that still has the benefits of the template, tool or checklist.
The content upgrades will help startup founders take immediate action after reading a new article. The firm will get more insight on who is engaging with their content and who may be worth contacting.
Key Marketing Lesson(s)
Personalized content from leading experts is quality content that connects with readers.
And just because most others in your industry don't practice content marketing doesn't mean it can't work for you.
Conclusion
Click here to download it now.
Many of these examples earned the title of "best" because they struck a balance between being unique, creative, and informative.
Content marketing has more to do with educating your audience on the problems your brand solves than selling people on why your company is great.
Stick with content that services your customers in a meaningful way, and you'll start to see a return.
Here's a quick recap of key patterns and lessons:
The frequency of publishing content influences traffic and overall engagement. Just make sure that the content is high-quality. And always value quality over quantity.

The most efficient way to produce great content consistently is to follow a proven formula or produce content that your audience likes (e.g. interviews with brands better-known than yours).

It's important to focus not just on traffic, but on converting that traffic into customers, leads, and email newsletter subscribers.

Always measure and test a variety of content ideas, then do more of what works.

Creative content marketing can be an entertaining video that showcases a novel way to use your product or service (like the Caterpillar video in Example 2).

Consider selecting a few types of content categories to continuously publish within. Make sure the variety is enough to appeal to the market at large (see Invision's example).
And when you take the time to implement these changes into your B2B marketing, you're bound to see some pretty spectacular results, just like the businesses in this article did. 
Now, which of these 29 B2B content marketing examples was your favorite? 
Which technique do you plan on using in your own marketing strategy? 
And have you seen any other standout examples of B2B content marketing? 
Let me know in the comments below. 
And if you want help creating a high-converting B2B content marketing strategy (or getting any other digital marketing task done), check out our Marketplace now. 
There you can purchase single digital marketing projects like email sequences, lead magnets, Facebook ads, and more.
It's the best way to build a B2B content marketing strategy that fits your needs.
Keep AutoGrowin', stay focused.