The volume of the competition in the today's market is astounding and it has never been more important for companies to stands out. Strategic branding is the only way to give business organization a distinct voice and formulate a value proposition. So, to create a desired perception of your company in other people's minds, you need to engage in some research, planning and sublime execution. There is no sure recipe for success, but successful brands have some common characteristics.
It takes more than a logo, business card and a catch phrase to be on the cutting edge of your industry, and stand the ultimate test of time. Thus, make the numbers your greatest ally and quantify everything you do. Solid brands are the result of disciplined, coordinated, long-lasting, and well-funded activities. A brand is the entirety of all your efforts to deliver products and services, and actions you take to present them.
Brand equity is a total value of the company minus the tangible assets. It indicates your brand's worth, but does not provide all the facts and figures you need. There are some Key Performance Indicators (KPI) you need to be aware of, and it is advisable to measure them on a monthly basis. Set your marketing goals in order of priority and shout from the rooftops using communication channels that your audience prefers. Ultimately, you will be able to make a name for yourself and ensure that people pronounce it with the fire in their bellies and smiles on their faces.  
Cost of a customer
It all starts with market research.
Get into the demographics of the target market and study people's habits. The amount of collected data is the factor that will determine the effectiveness of your digital marketing strategy and all the efforts that are based on it.
The most important questions to ask are:
How do potential customers communicate?

What are their interests?
Targeting the whole market is not a viable option for fresh businesses, which are better off selecting one segment. So, do not spread yourself too thin. You do not want to appear diluted by trying to appeal to everyone.
This decision provides focus and enables you to set the right tone for the marketing messages. You must strive to establish an organic, lasting human connection with the audience and engage them like no other company will.
The trick is to calculate the cost of customer acquisition, which is the amount of spend to convince a customer to buy your products and services. This figure depends on two factors: Total marketing costs and the number of customers acquired. This information enables you to plan how many new customers you want to obtain, and to allocate your budget properly.
A customer for life
Customers that come back for repeated sales expect the same level of quality as the last time, if not better. They want to be able to rely on a company, so showing consistency is the only way to satisfy them. It is possible to determine the worth certain customer has during the lifetime of your relationship. This indicator is called the lifetime value of the customer, and is the product of revenues, gross margin, and average number of repeated sales.
It helps you to estimate company's return on investment and set future goals. What it takes to retain customers though is to provide service excellence every time and adhere to superior quality standards. Communication with the consumers must be also consistent if you are to preserve the positive image. Unhappy clients will have no trouble taking their business to your competition.
Sales revenue
Digital marketing is an imperfect science. One of the most reliable indicators of your marketing campaign is the growth in sales revenue. However, it is not easy to weed out the exact marketing activity that affects the sales that way. This does require marketers to acquire advanced skills and knowledge. Those who do not have enough time to educate themselves can seek out marketing agencies to develop a deeper understanding of growth trends and enhance their strategic planning.
There is no need to spend a truckload of money on a global powerhouse agency when there are local ones who know the business. As many entrepreneurs have pointed out, a small company that knows your target demographic can help you come up with unique solutions. They most often hit the mark, and ensure that you get a more bang for your buck. Market needs are evolving and you should keep up the pace and align with customers' tastes and emerging digital channels.
Social Media
Digital tools have leveled the marketing field for industry dwarfs and giants. Hence, modern companies use a plethora of online platforms to stay ahead of the curve. It is always prudent to try and reach customer's through multiple channels to increase your reach and exposure.  Today, they are the backbone of inbound marketing strategies, allowing companies to distribute content and communicate with a wide audience.
To get the clear picture, you should monitor your growth and see how many likes on Facebook and followers on Twitter you have. Both these networks feature built in tracking and analysis mechanisms, so make good use of them. Track engagement via metrics that determine the percentage of web traffic induced by your social media activities.  Keep an eye on lead and customer conversions to get the full picture and remember that it is not likely that all social platforms will spur the desired results for your company.
Brand awareness
Apple is hailed for its innovative products and minimalist, sleek design. So, what is your appeal? It does not have to be something revolutionary, just a characteristic that separates you from the rest of the competition. See what the others are offering in your niche and do something different. It is possible to succeed as a one trick pony, provided that the trick is effective in winning the crowd over.  
Brand awareness is paramount for businesses both big and small, and there are two types of this indicator. Aided brand awareness (recognition) indicates the percent of the population that recognizes the brand when prompted. The other type is unaided (recall), a top-of-mind awareness of the brand's existence. They both point out to your positioning in people's minds and are among the key indicators of your branding development. It is not enough that people know about you, which is why positive brand experience is just as important as an indicator.
Leads and more leads
Try to figure out how much word of mouth promotion and how many referrals you are generating. Customers who are enthusiastic about a brand tend to provide this kind of free and effective marketing. Loyal customers are the best ones you have, so try to identify them and figure the reasons why they trust you.
You can access the customers on your website by getting hold of conversion rates. The goals is to see what is the number of those visitors who make purchases or convert into leads, compared to the total website traffic. Then you can do some conversion rate optimization, because the more leads you generate, the more sale growth you achieve.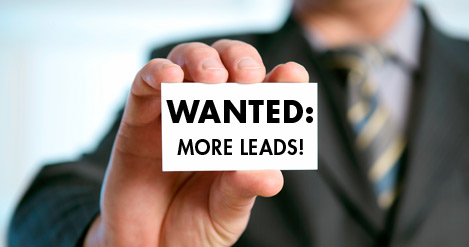 Furthermore, get familiar with the difference between Marketing Qualified Leads (MQL) and Sales Qualified Leads (SQL). The former are people who identified themselves as engaged and sales-ready, but have not yet become fully fledged customers. The latter are worthy of a direct sale follow up and likely to make a decision. The synergy of the two is crucial and affects the leads to close ratios. B2B leads often receive slow responses from sales teams, which presents a problem since the quality of leads degrade over time. That is why marketers should try to improve the sales team response time.
Image credits:
punkmarketing.wordpress.com
linkedin.com
digitalflavours.com
pixabay.com
incomeactivator.com