25 Examples of Instagram Campaigns in 2023
Everyone knows that driving a growing wave of traffic to your website is the best feeling ever.
Because it somehow (magically) leads to you making more…::cha-ching::... profit!
Traffic is a measure of how much reach your website has and how much awareness it generates. 
So who doesn't want more of it?
Don't you want to get your products (or services) seen by more people and grow your customer base? 
Of course, yes, but what is the easiest way to do that? 
By modeling ("copying") successful Instagram campaigns of other brands.
By modeling what you know already works, you can run a marketing campaign that will generate quality website traffic from Instagram.
That's why today, I've researched and compiled a list of 25 real-world examples of great Instagram campaigns. They have killed it on Instagram and copying their strategies will help you increase your website traffic. 
In today's article, I'm going to show you:
Ideas that will inspire you to create your own successful, impression & traffic-getting Instagram campaigns.
25 businesses that have successfully used Instagram and have seen pure growth. 
And I'll give you useful tips on how you can implement the same tactics for the benefit of your business.
Best of all? 
You don't need to invest $1,000s or risk losing money on expensive ads.
By modeling these examples, you can start skyrocketing your website traffic… with a much, much higher probability of success!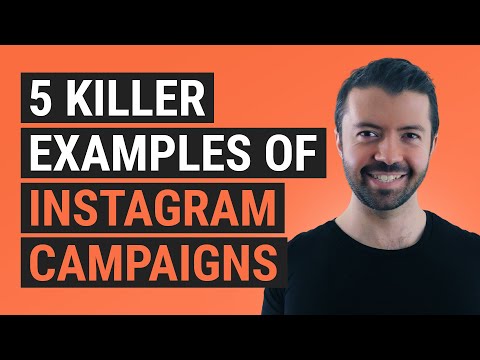 Instagram Campaign Example #1: Warby Parker
What Is It?
Warby Parker already has a leg up on the competition.
They got your eyes covered with a variety of glasses, sunglasses, and contact lens.
They've been uploading artsy images on Instagram. 
I mean, just look at that cute dog, isn't he wearing the glasses with style?
This company knows how to use a hashtag. And they have created a string of successful Instagram campaigns.
Including #WarbyBarker that features dogs wearing their glasses.
But they don't only feature puppies wearing glasses. They also share stories about real inspiring people who wear their glasses. 
They named the campaign #WearingWarby, and this is an example of a post they've shared...
What Sort of Results Did It Get?
Key Takeaways
Create empathy in your audience by showing real, inspiring people.

Create original, humorous hashtags.
Instagram Campaign Example #2: Red Bull
What Is It?
Red Bull didn't start out using Instagram as its main social media source. 
But today, they post mainly worthy images to promote shares with their fans. This according to Coschedule.
Almost all of their photos and videos show people participating in extreme sports. 
Take a look at the images below…
This creates a bond with their audience because extreme sports lovers engage with the content and with the brand at the same time.
Because while Red Bull is not a sports brand, they have successfully merged their products with an entire industry.
They're also really good at implementing timely hashtags. 
They started an Instagram campaign for their tropical flavored "Summer Edition" energy drink. 
They were looking to create awareness and boost sales for the Australian market specifically.
What Sort of Results Did It Get?
Well, when they introduced their #ThisSummer hashtag, the brand reached 1.2 million consumers. This according to the Digital Marketing Institute.
Key Takeaways
Relate your brand to a specific industry. This will help you engage with influencers and gain a consistent fan base.

Use timely hashtags to introduce new products or campaigns.

You don't necessarily have to post photos related to your product. They can be related to your target audience—know your audience in order to feed them what they're looking for.
Instagram Campaign Example #3: Starbucks
What Is It?
Starbucks knows how to engage customers on Instagram. 
The fact that they have 18.3 million followers they have right now speaks for itself.
Not only do they cater their Instagram content to current events or holidays.
But they also interact with customers and followers by asking them to post photos and tag Starbucks.
This usually happens in December when they run their red cup campaign. 
The hashtag they use for this is #RedCupContest. And they ask followers to post photos of their red cups for a chance to win a Starbucks gift card.
It's a win-win because their customers may get a reward. And Starbucks gets people engaged with their brand. 
It's just a simple concept.
What Sort of Results Did It Get?
According to Hubspot, they already have 40,000 posts of red cups photos on Instagram.
Key Takeaways
Engage customers with contests where they can win a prize for posting their own photos.

Create posts that are meaningful to your audience by commenting on current events or holidays.
AutoGrow.co take care of it for you. With our digital marketing platform, all you do is tell us what to do in our project management app, and then we'll take care of the rest. To learn more about this opportunity,  watch a demo and book a 1-on-1 call with an account strategist today.
Instagram Campaign Example #4: American Express
What Is It?
American Express has had successful ad campaigns for years now.
Their main message is that their card is linked with living the good life. And it's paid off.
They've also written headlines in Ad Age's top 15 ad campaigns of the 21st century with their Small Business Saturday campaign.
Their messaging has created great engagement with Instagram followers. Especially since it's so image-focused. 
No wonder why they are the world's 27th most valuable brand according to Forbes.
They take artsy, enviable photos (like the example below) of their credit cards in different locations around the world. This furthers the idea that you can do more with an Amex card.
And their signature hashtag #AmexLife effectively communicates their message in just 8 letters.
What Sort of Results Did It Get?
AdWeek reported that Amex got 10 million impressions on Instagram in 2 weeks by hiring guest photographers for a campaign. 
It's just another great example of how engaging influencers has a big impact on overall success.
Key Takeaways
Incorporate your employee stories in your posts.

Create an all-encompassing but short hashtag that covers your brand's key message (outside of campaign hashtags).

Engage professional photographers in guest posts.
Instagram Campaign Example #5: GoPro
What Is It?
GoPro's whole existence is based around the popularity of photographs and videos.
It's no surprise that the brand has found a lot of success on Instagram. 
They currently have 17.2 million followers.
GoPro's marketing strategies have always been centered around user-generated content. This according to Entrepreneur.
And Instagram continues the trend by showcasing the craziest shots and videos. 
They tag each of the photographers who took a photo in their posts, further connecting with customers.
These impressive images show how unique the perspective from a GoPro really is, which in itself is great marketing. 
The brand doesn't have to do much on Instagram to showcase their product. But there are still valuable takeaways from their Instagram account.
One thing is that they only post artful photographs that were taken from a GoPro like the images below...
They don't mess around with anything else, and their account is consistent and visually stimulating because of it.
Key Takeaways
Tagging different photographers of their posts create empathy with the audience.

User-generated content works.
Instagram Campaign Example #6: Uber
What Is It?
Uber continues to dominate the ride-sharing market according to CNBC. And their social media strategy is a great indicator of why.
As the image below shows, they had a campaign called #BackSeatView.
The campaign featured breathtaking images from all over the world from the backseat of an Uber. 
And they not only created lots of clickable and shareable content. It also connected Uber users from all over the globe.
Uber has also taken advantage of social media incentives for customers. This according to Marketing Land. 
By simply offering incentives to riders in exchange for a social media share, they're also using the power of word-of-mouth marketing. 
For instance, they once had a promotion that offered an incentive to passengers if they shared their content on their social media.
Partnering with influencers is another strategy Uber has implemented to help its business grow.
What Sort of Results Did It Get?
Uber partners with Instagram influencers like Charlotte Bridgeman. By simply posting a photo and mentioning Uber in the comment, skyrocketed to 283k. 
This strategy helps brands gain more followers. This is because they're partnering with trending, popular, and fashionable bloggers, influencers, or celebrities.
Key Takeaways
Create campaigns that connect people across the globe for more empathy.

Give your followers incentives so they can share your content.

Pair with trending, fashionable, popular bloggers or influencers.
Instagram Campaign Example #7: Ben & Jerry's
What Is It?
Ben & Jerry has been famous for their humor and unique approach to marketing for a long time now. 
They barely have to try—even the way they name their ice cream flavors is funny and catchy.
And according to AdWeek, content that involves humor is more likely to be shared by people.
On top of that, they engage customers in their naming schemes.
For instance, the Chubby Hubby ice cream flavor came from a man who tried to convince an ice cream lover that the flavor already existed.
When Ben & Jerry's heard about the story, they created the flavor.
You can see where this is going, don't you?
Not only does this brand have well-consolidated products, but they also use humor and wit to engage their customers—all of which contributes to an excellent Instagram marketing strategy.
A photo of ice cream doesn't require much convincing on why you should eat it. 
And Ben & Jerry's doesn't need a whole lot more explaining about why they are successful in the Instagram world.
Key Takeaways
While we can't all sell delicious ice cream for profit, use Ben & Jerry's strategy to engage customers. Simply listen to stories from your audience.

Implement humor and wit into your products and campaigns.
Instagram Campaign Example #8: Aerie
What Is It?
The clothing brand Aerie is popular among young girls and women.
The company is owned by American Eagle Outfitters, and they started the social media campaign #AerieReal.
They asked women of all shapes, sizes, backgrounds, and ages to post real photographs of themselves in the brand's swimwear. Not airbrushed photos.
The campaign's slogan was "Let the real you shine."
That message is timely—women are more skeptical now than ever about the way beautiful people are portrayed in magazines and online.
And focusing on how real, non-airbrushed women look in their products was a strategy that engaged young women. This differentiates them from brands like Victoria's Secret.
And not only that. 
Aerie pledged that for every Instagram user who posted a photo of themselves in one of their suits, the company would donate a dollar to the National Eating Disorders Association (NEDA).
Even more incentive for young women to engage.
What Sort of Results Did It Get?
The company has donated over $110,000 to NEDA.
Key Takeaways
Engage an audience with a timely, thought-provoking topic.

Use this engagement and attention to support a good cause.

Agitate pain points like women's looks.

Give people a reason to get involved in your campaign. No matter if it's an awareness campaign or a donation drive. Customers want to buy from companies that support important causes. 
Instagram Campaign Example #9: Netflix
What Is It?
Netflix is another example of a successful company.
They partly owe their success to their strategies to advertising on Instagram.
They post stills from popular shows like Dark or Ozark which gets fans involved in their Instagram page with likes and comments. 
But they also take it a step further by providing facts about the actors in their shows.
See in the post below how they added a fun fact related to one of Stranger Things' actor Finn Wolfhard (Mike)?
And see how they also added a quote from Millie Bobby Brown (Eleven, in the show)?
This gets fans engaged because let's be honest, who isn't curious about some celebrities' personal lives?
We're all curious about it on some level.
Netflix also announces new TV shows and movies on their Instagram account. 
Since they're creating a ton of their own content these days, posting trailers and previews on Instagram teases followers to watch whatever they're releasing. This according to Hubspot.
Plus, Netflix can actually see how its followers react to new content or movie releases furthering their ability to make decisions based on feedback.
Key Takeaways
Create fun fact posts about actors, celebrities, or topics that your market is interested in.

Announce new products on your Instagram account.
Instagram Campaign Example #10: Taco Bell
What Is It?
Taco Bell has been around since, well... forever.
French toast chalupa fan anyone?
They post silly, eye-grabbing content just to make their followers hungry or to remind them how much they love their products.
Colorful, abstract posts on Instagram can be just as clickable and shareable as photos of beautiful sunsets on the beach.
The colorful images they post on Instagram show that they have a very strong sense of their brand and their design. Also, they obviously have the kind of humor that appeals to those looking for a burrito at 4 am.
They know how to keep the message simple. And they have over 1.4 million followers on Instagram.
Key Takeaways
When you have such a renowned brand, use consistent design and branding elements to connect with your followers even more.

Don't try too hard (be funny but be authentic) and don't take yourself too seriously.
Instagram Campaign Example #11: WeWork
What Is It?
WeWork offers shared workspaces all over the world. And one of their slogans is "Do what you love." 
They focus on communities of freelancers, entrepreneurs, startups, and the like.
Their instagram account showcases beautiful workspaces that tease their audience.
Currently, their bio on Instagram reads: "Make a life, not just a living."
Their entire business plan and slogan feed feed into the ever-growing gig economy across the globe. And they are, well, they are killing it.
Freelancers who work from home are salivating at these gorgeous alternative workspaces. 
In fact, their fan base is growing. They now have over 800 open locations in over 120 cities and 627k Instagram followers.
Key Takeaways
Posts that touch on the gig-economy lifestyle are hot right now.

Adapt your Instagram messaging to your audience.
Instagram Campaign Example #12: BMW
What Is It?
BMW has 27.6 million followers on Instagram. 
That's a ton! How do they do it?
Well, they used to run an Instagram campaign called #BMWrepost. 
They featured posts from their customers who use the hashtag. 
While this isn't really a monetary incentive, getting your photo in front of almost 30 million people would be pretty cool, right?
Because BMW is a luxury brand. Anyone would be pretty dang proud to purchase one of their cars. 
And giving customers a platform to talk about their new cars would likely increase brand awareness and trust.
Because customers are more likely to return to a brand they trust. 
But, Forbes recently reported that consumer trust is at an all-time low. 
Now is the time to take advantage of those people looking for solid brands.
Key Takeaways
Allow your followers to share their photos and brag about your products.

Asking customers to post your products is a win-win. This is because 1) they get exposure from appearing on your Instagram account, and 2) you get a base of consumers who trust and like your brand.
Instagram Campaign Example #13 Converse
What Is It?
Converse has been around for over a century now.
They've been part of Nike since 2003 and needless to say, they're highly popular in the sneakers market.
Just by looking at a shoe someone's wearing, you know for sure if it's a Converse.
The style dates back to when Chuck Taylor himself wore the shoes.
And Converse has kept that retro look.
The brand perpetuates its coolness by posting retro photos of its shoes on Instagram all day long. 
Their photos are timeless and simple. And those are two things that consumers get a kick out of (no pun intended).
Converse also engages their customers and influencers in their posts. 
On their posts, Converse always tags the person wearing their shoes, the influencer, and/or photographer.
This is another great example of a brand fully engaging its audience. And of course, opening up a discussion about its products.
Key Takeaways
Retro styling, especially with older brands, can increase appeal and demand for products.

Tagging influencers and photographers in your posts help engage a wider audience.
Instagram Campaign Example #14: Oreo
What Is It?
Oreo is a good example of an Instagram campaign example who follows a nontraditional way. 
Oreos relies heavily on illustrations. 
This is a playful way to connect with your audience, children, and adults alike. 
For instance, they used the above post to promote the 4th of July of a recent year. They insisted that America's forefathers dunked their Oreos in milk.
Who doesn't that anyway?
Another way they're killing it on Instagram is with their pairings. 
See how in the below post they show Oreo cookies next to glasses of champagne?
This puts the idea in people's minds that Oreos (and the person eating them) can be fancy and still enjoy this classic cookie.
Oreo also uses a lot of videos in their posts, which get users involved even further with their content. 
In fact, engagement with Instagram videos is increasing as eMarketer reported. 
Whether live videos or carefully crafted animated videos, start using this tactic on Instagram now.
Key Takeaways
Pair your products with other lifestyles or items your customers are interested in.

Try animated videos and illustrations. These give your account a more playful vibe that's been proven to work on social media audiences.
Instagram Campaign Example #15: Apple
What Is It?
All right, all right. Let's talk about the world's most valuable brand according to Forbes.
When you think about Apple, what would you expect their Instagram account to be like?
People sitting on their laptops in chic cafes? 
People with earbuds listening to music? 
Or photos of the newest iPhone?
Wrong all around.
For a while, Apple's Instagram account has been doing something different. They have shared beautiful photographs taken by customers with their #ShotoniPhone.
The company has always been known for its branding. 
No wonder why Apple just seems to get it with style and design, like all the time. 
They are very unique in their style—it feels almost retro but never outdated. 
They bank on current trends without seeming to try too hard. And they don't overwhelm their audience with product photos.
But the biggest thing they do right is they change. 
They are never afraid to change something to stay ahead of the curve. 
And as the most valuable brand in the world… I'd say they are doing something pretty damn right.
Their Instagram account shows how adept they are at picking up what people want to see.
They know that people would eventually get tired of seeing only photos of their products. But instead, they post artistic photographs taken from people's iPhones.
Kinda genius, right? 
They show the world the high-quality pictures their products are capable of taking. And they do it without overwhelming followers with selling tactics.
Apple launched this separate account for photographs until late in 2017, and it already has close to 23.7 million followers.
This is a great example of how having multiple Instagram accounts for different lines of business can actually connect better with a certain audience. 
For example, Apple's iTunes account connects better to music lovers than to iPhones' lovers.
Key Takeaways
Style matters so hire creative people who can keep up with photography and design trends.

Engage followers by posting the content they create with your products.

Try multiple Instagram accounts for lines of business or your brands-within-brands.
Instagram Campaign Example #16: Zara
What Is It?
In 2015, clothing retailer Zara netted $2.3 billion in annual profits.
It's no wonder why they are one of the most successful retail companies in the world according to Fortune.
They currently have 39.9 million followers on Instagram. 
Ttheir products are always featured in their account, showcasing what it sees as the upcoming trends.
The company recognized the power of partnering with influencers to drive more engagement for a new product and to get exposure to new audiences.
And they did just that. 
They partnered with influencer Teesh Rosa to promote the brand's new denim jackets and jeans, using the hashtag #IAmDenim.
With this Instagram campaign, the brand invited people and influencers to post videos and images of them wearing the clothes.
What Sort of Results Did It Get?
The video they posted with Teesh Rosa had over 365,000 views and they were able to reach new audiences and appear more accessible to younger people.
Key Takeaways
When launching a new line of products, post on your Instagram account content for your users.

Connect and partner with influencers in your niche to showcase your products to get exposure to a new audience.
Instagram Campaign Example #17: Madewell
What Is It?
Madewell is a clothing company and sister brand of J. Crew. 
They specialize in denim wear and already have a whopping 1.4 million followers on Instagram.
For a past Valentine's Day, they created a popular one-day-only Instagram campaign.
What did they do?
They partnered with some influencers to reach out to their followers.
They created the hashtags #Flashtagram and #DenimMadewell. Then, they asked influencers (and employees) to post a photo with the Madewell denim they loved the most.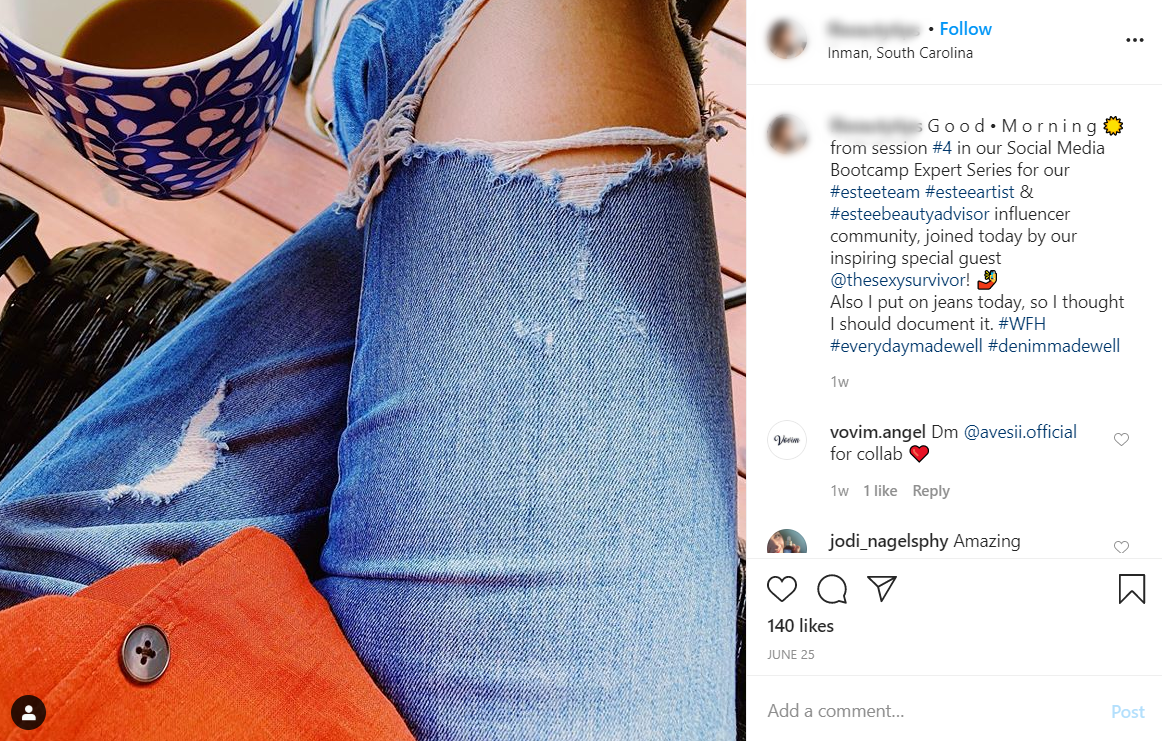 They're even promoting the campaign on their website…
What Sort of Results Did It Get?
Madewell's Instagram campaign generated nearly 2,000 posts in a single day (more than 33,000 today). They also generated 160,000 likes and the use of denim was effectively promoted amongst the Instagram fashion community.
Key Takeaways
Never miss the chance to jump on an occasion (your company's anniversary, holidays, Valentine's Day, Thanksgiving). People are always looking forward to these special occasions.

Connect with influencers or bloggers in your niche. Invite them to take over your account for a day or encourage them to post photos with your hashtag. 
Instagram Campaign Example #18: British Airways
What Is It?
British Airways is the UK's largest airline.
They partnered with social media influencer Lua to help them achieve the growth of their Instagram account.
At that time, Lua had 2.1 million followers on Instagram (more than British Airways).
What Sort of Results Did It Get?
By collaborating with an influencer on the #Bleisure campaign, the post got over 50,000 likes in less than 2 months.
And this helped British Airways grow to 999k followers on Instagram nowadays.
Key Takeaways
Partner with people or brands that have the power to influence the buying decisions of your target audience. This will help you get exposure to a new audience.

If you're not on a tight budget, working with "less famous" influencers can start at around $100 according to

HYPR

. Compared to working with famous celebrities (with 1,000,000+ followers) that can start at around $1,400 per post.
Instagram Campaign Example #19: Marc Jacobs
What Is It?
American fashion designer Marc Jacobs recognized the power of Instagram. 
That's why he has run Instagram marketing campaigns frequently to gain more and more followers.
He currently has 9.8 million followers on this social media platform. 
For this Instagram campaign, he started recruiting the next face of his brand. 
He called for models who were interested to post their photos for consideration for the campaign. 
For this, models simply had to use on their photos #CastMeMarc.
What Sort of Results Did It Get?
Well, this single Instagram campaign resulted in 70,000 applications via the hashtag.
There are over 90,000 posts with the #CastMeMarc hashtag.
30 aspiring models were flown in from around the world to be photographed.
And the winners were featured in the video below.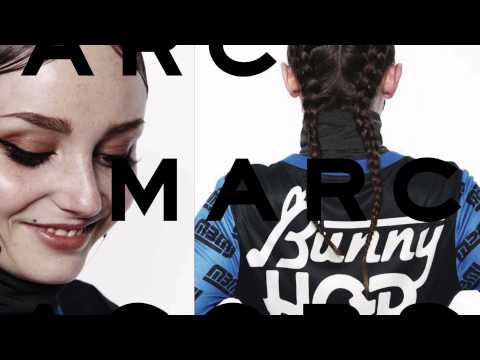 Key Takeaways
If you're looking to find the new face of your brand without having to do an in-person casting, then use Instagram to run a photo contest of some kind.

Featuring real people in your campaigns is always a safe bet because people love authenticity. And even better, they love having the opportunity to have exposure to big brand companies' social media.

Set up a date for when your campaign should stop running. This will make people move fast and take action.
Instagram Campaign Example #20: Toms
What Is It?
TOMS has committed to help a child in need for every pair of men's or women's shoes it sells. 
It was founded in 2006 and has 959k followers on Instagram. 
For their Instagram campaign, TOMS promised to donate a pair of shoes for every person who would upload a photo of their bare feet to Instagram.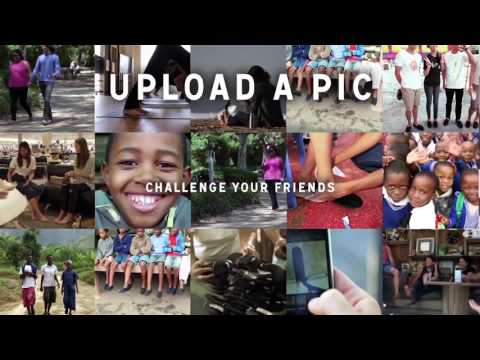 They only had to use the hashtag #WithoutShoes. 
This encouraged people to tag friends and share the posts to spread the word. After all, it was for a good cause.
This was an atypical campaign because they weren't looking for immediate sales. But nudging people to help others was part of a wider strategy to grow Instagram followers.
What Sort of Results Did It Get?
This Instagram campaign resulted in 296,243 shoes donated to people in need.
There were 205k posts. 
A lot of people tagged the company and spread the word. And this created spectacular brand awareness.
It was not about posting a photo, it was about helping people in need.
And not only that. But some celebrities like Pink, Laura Dern, and Allison Brie also posted their photos.
Key Takeaways
Communicate your values or what your company stands for. This will help you create brand awareness, empathy, and position your brand as something more than a brand.

Tap into the emotions of your audience.

Be human—humans will buy your products.
Instagram Campaign Example #21: Nordstrom
What Is It?
Nordstrom used Instagram to innovate. 
They currently have 3.3 million followers. 
And in their Instagram campaign, they did something very unique for their anniversary. 
They created a 55-foot version of one of their most popular dresses.
It was displayed in the form of an Instagram post with the Instagram logo at the top, comments, and likes.
Crazy, huh?
Their Instagram campaign also included live social media updates of the creation process of the dress. 
For this, they used drones to record the video.
Key Takeaways
This campaign generated a

lot

of media attention and introduced Nordstrom's name to a lot of new, younger followers.

You don't literally have to create a 55-foot dress if you sell clothes. But you can think outside the box, create something innovative and have media coverage to tease people.
Instagram Campaign Example #22: Adidas
What Is It?
Adidas has run more than one successful Instagram campaign. 
Of course, this one wasn't the exception.
They wanted to engage a youthful audience and released Adidas Neo, a new division of their products. And they gave their audience the chance to be involved in their product shots.
Their Instagram campaign #MyNeoShoot asked its followers to create Adidas-inspired posts. 
Then, the best content creators would model for professional photoshoots. 
What Sort of Results Did It Get?
Well, Adidas got celebrities like Selena Gomez to inform followers about the contest and participate.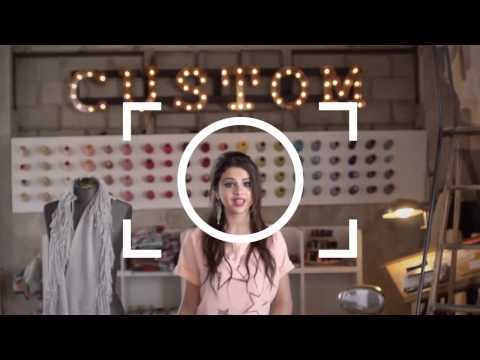 And finally, this Instagram campaign resulted in more than 12,000 entries to the contest, 71,000 brand mentions, and 41,000 new followers.
Key Takeaways
To boost brand awareness or to promote a product, ask an influencer to announce a contest that gives contestants the chance to be in the spotlight. This works specifically well with teenagers.

An established brand can engage new, young audiences by leveraging Instagram's image-focused content. 
Instagram Campaign Example #23: Chanel
What Is It?
Chanel doesn't need a lot of marketing, right? Pretty much everyone knows this brand.
But still, they wanted to build anticipation ahead of the release of their new No. 5 L'Eau perfume. 
To do that, they invited Instagram influencers like Lily Rose Depp, Julie Sariñana, and Jessica Mercedes Kirschner for stunning photography shoots. 
They wanted to showcase how real flowers were used in creating the fragrance they were about to release.
What Sort of Results Did It Get?
The hashtag #NewChanel5 attracted over 6,000 pieces of influencer and user-generated content. They also saw 900,000 likes in the first month of the campaign and there were over 9 million people exposed to the campaign.
Key Takeaways
Use eye-catching product shots to promote your products

Ask influencers in your niche target audience to help you reach out to more people. 

Build anticipation before a new product launch to tease people and pique their curiosity.
Instagram Campaign Example #24: Bloom & Wild
What Is It?
Bloom & Wild is a British flower delivery service.
They currently have 229k followers on Instagram. And their campaign helped the brand become a more established company.
They wanted to reach a larger audience but focused on targeting the right one first. 
For this, they developed a lookalike audience to their current customers. Then, they tested out what format (image or video) would perform better for their ads.
What Sort of Results Did It Get?
They ended up getting more engagement, increased sales by 62%, and growth of customer base.
Key Takeaways
Identify who you want to

attract

and create a lookalike audience. Then test which formats and content will increase engagement levels.
Instagram Campaign Example #25: Wayfair
What Is It?
Online furniture store Wayfair has a fun user-generated content Instagram campaign.
This campaign lets customers showcase the results of their online shopping. 
How?
By using the hashtag #WayfairAtHome users can post their photos featuring Wayfair's products.
For example a living room with the furniture.
Then, Wayfair reposts those photos and adds a link to each of the furniture so users can shop for the specific items featured in a real customer's home.
Key Takeaways
Leverage user-generated content to help Instagram users find and shop for your products. 

Add social proof because people trust customer's testimonials. And if you show your audience how real people have used your products and have liked them, it'll be easier to get people to start shopping on your website.
Conclusion
Did you skim through all of these Instagram campaign examples? Or did you thoroughly review each?
The truth of the matter is not absolutely everything on Instagram works.
With Instagram, engaging your audience should be your first goal. And to review, here are some key takeaways from the campaigns explained above:
Pay close attention to brands that sell or promote products similar to yours and

copy what works

.

Try out one tactic

, and if it doesn't work, try something else. 

While overall design and brand are important, you can still

switch things up

on your account now and then. Try an animated video one day, and a customer portrait the next.

Use hashtags and offer incentives

to your followers to get them involved in your campaign.

Post photos of your products being used by your audience

or the photos they create. Show people you care about their satisfaction and their loyalty.
And remember, if you need help with your social media campaigns, reach out to AutoGrow. We can take care of all your digital marketing tasks without the headaches of hiring. 
Just take a look at our marketplace to see all of our training and info products.
Now tell me something, what has worked for you on your Instagram account? Have you tried any of the campaign examples from this article? What hasn't worked so well?
Let me know in the comments below because as always, we care about what you think.
Keep AutoGrowin', stay focused.