When it comes to your marketing funnel, social media can be a vital source for fresh traffic and leads.
And while you have a social media presence…
Is it driving you traffic?
For us, the simple answer is no, not really!
Our website, AutoGrow, has been great at generating tons of organic traffic from Google since we started posting an article once per week back in 2014.
We get very little traffic from social media, though. It's frustrating because I know we could be doing so much better than we are. Maybe you can relate.
You see, we recently started posting.
But the problem is, we don't always know exactly what to post.
The solution? Simple: get inspired from studying what works.
So the team and I put together this resource of 35 examples of the best social media campaigns. It's designed to inspire you (and us) to come up with ideas that will drive you more traffic from social media.
We broke it into sections with examples for different kinds of businesses: B2C, B2B, SaaS, Nonprofits, and Info Products.
In the recent past, I've sent you similar resources, like 101 Effective Ways to Promote Your Content and 37 Conversion Optimization Case Studies.
Now, to grow your traffic with social media, borrow a page from the playbook of these successful campaigns. Let's check it out…
[wufoo username="petovera" formhash="mtb03ol0gu3s8g" autoresize="true" height="259″ header="show" ssl="true"]

B2B
1. Moz's Whiteboard Fridays
Campaign Description: We've discussed Moz's Whiteboard Fridays on this blog before because it's a great resource for SEO tips.
Every week, a member of the Moz team breaks down a marketing concept or idea via a whiteboard. There's both a video and an accompanying article.
Here's a sample of the whiteboard in action for one of the latest Whiteboard Fridays about clickbait and SEO.
Here's a link to the video if you want to check it out, or watch all their videos in a playlist here.
How It Was Successful: Moz has more than 41,000 subscribers on YouTube. Their most recent Whiteboard Friday video, which was uploaded last week (as of this writing) earned almost 90,000 views in a seven-day span.

2.
Microsoft's #MakeWhatsNext Campaign
Campaign Description: In honor of 2016's Women's International Day, Microsoft unveiled its #MakeWhatsNext campaign. According to Social Media Fuze, the campaign was meant to "show the greatness and worth of women."
It involved young girls describing why they love science. However, the girls struggle to describe famous female inventors, coming up with only men instead.
In conjunction with the video was Microsoft's Make What's Next site, which included a Patent Program, more information and tips, and inspirational stories.
How It Was Successful: The video portion of the campaign earned 1.75 million views.
3.
Ume.net's YouTube/Oculus Rift Campaign  
Campaign Description: Ume.net is known for its fiber broadband services. Like many broadband companies, they were out to show how fast their services were compared to the competition.
Ume.net went about that in a creative way, using YouTube and Oculus Rift hardware to prove the effectiveness of their services.
They published a video called Living with Lag, which showed two people using Oculus Rift to play a game of enhanced ping-pong. Lag made them make mistakes, though. Luckily, lag is avoidable with Ume.net.
See the video for yourself.
How It Was Successful: This social experiment of sorts did work. The campaign video netted more than six million views.

4. Wpromote's Pinterest Campaign
Campaign Description: Wpromote offers web design, email, social, SEO, and other digital marketing services. They have counted Zenni Optical and Forever 21 as clients.
To improve the reach of their clients in a low-cost way, Wpromote decided to use social media, specifically Pinterest. Here's an example of the posts shared on the platform.
How It Was Successful: Costs per action generally decreased for Wpromote's clients that used Pinterest, especially Promoted Pins. Some clients reported as much as a 40% to 70% decrease in costs per action.
5.
Cetera Financial's Full Funnel Marketing Campaign
Campaign Description: Cetera Financial Group created a full funnel marketing campaign to promote job availability. It included social advertising, targeted displays, and LinkedIn's sponsored content, or native advertising, to appeal to LinkedIn's financial sector.
How It Was Successful: The campaign drove traffic to Cetera's website, where they had 900 first-time visitors over a three-month span.
6. Duo Security's Partnership with CRI
Campaign Description: Duo Security safeguards customers against credential theft and security breaches. Zillow, Yelp, and Etsy use their services.
To sharpen their lead generation tactics, Duo linked up with Charles River Interactive or CRI, a digital marketing agency.
CRI decided to focus on Duo's LinkedIn presence using ads, targeting users by LinkedIn Group membership, skills, and job titles.
How It Was Successful: With that social media makeover, Duo reported higher-quality leads and more conversions at a rate of 239%.
7. PwC's #BallotBriefcase Campaign
Campaign Description: Tax company PwC has always had a quiet role in the Academy Awards. In 2016, they were not as quiet about it, starting the #BallotBriefcase campaign.
Using Snapchat stories, the campaign followed a briefcase ahead of the Academy Awards. The goal was to engage with a younger audience.
How It Was Successful: It worked. The video embedded above got 17,000 views. Twitter impressions were boosted 136 times.
8. MarketStar's Zombie Lead Campaign Story
Campaign Description: Marketing and sales company MarketStar got creative with their campaign. Instead of characterizing leads generically, they created Zombie Lead personalities and then expressed how their services could remove them. Take a look.
How It Was Successful: The virality of the campaign boosted MarketStar's popularity on social media. Today, they have more than 2,100 followers as of this writing.

9. Maersk's Kenyan Avocado Trade Campaign
Campaign Description: When you think of Maersk, what do you think?
Containers, probably, but not avocados, right?
Well, to humanize the brand, Maersk began telling the stories of its employees and operations. One of those operations was avocado trading in Kenya.
Check out the video below.
How It Was Successful: People definitely wanted to learn more about the container brand. The campaign led to 172,000 interactions. Facebook likes increased by 700,000 as well.
10. Cisco's Social Media Product Launch Campaign
Campaign Description: Software company Cisco has a healthy social media presence (we're talking 100,000 Facebook followers and two million Twitter followers as of this writing), yet they still found a way to draw an even bigger audience with their social product launch campaign.
Oh, and it was cheaper, too.
How? Cisco made several games that would appeal to its audience and combined that with their high social media following.
How It Was Successful: In all, Cisco earned 40 million impressions out of the 9,000 people who were engaged with the product launch. That's a 90x higher rate of attendees than any other product launch Cisco had done.
11. TD Ameritrade's #itaddsup Campaign (B2B)
Campaign Description: Investment and stock trading company TD Ameritrade started a  campaign several years back called #itaddsup. The campaign was created in conjunction with the 2014 Winter Olympics in Sochi and compared the rigors of athletic training to banking.
How It Was Successful: The timely campaign boosted brand impressions (up to 97 million) and led to a follower growth of 12%.

12. LYFE Marketing's Client Social Media Growth Campaign
Campaign Description: Marketing firm LYFE Marketing shared a case study from a beauty client. LYFE used paid social media marketing to boost Facebook posts like this one.
The campaign lasted about a year.
How It Was Successful: In that time, LYFE's client earned nearly 147,000 video views, about 5,000 YouTube subscribers, more than 3,700 Twitter followers, almost 21,000 Instagram followers, and 25,468 Facebook followers.
B2C
13. Taco Bell's Snapchat Filter in Honor of Cinco de Mayo  
Campaign Description: Let's start with a fun example of social media in action: Taco Bell's Snapchat filter. This debuted just in time for Cinco de Mayo 2017.
Taco Bell's filter let you turn your face into a taco, complete with Diablo sauce. It gave users a fun way to share Cinco de Mayo with friends.
How It Was Successful: According to social media company TINT, the taco restaurant "successfully shattered a Snapchat record" with their Snapchat filter. It was viewed more than 224 million times and accrued a replay value worth 12.5 years. This was just in a 24-hour period.

14. Chiquita Banana's Solar Eclipse Tie-In Campaign
Campaign Description: Last summer's solar eclipse was a big deal. Chiquita Banana knew people were going to obsess over the eclipse, so they made a cute video about their fictional Banana Sun.
Watch this video on the Chiquita Banana Sun below.
In addition to the video, there were GIFs, Twitter posts, and even a website dedicated to the phenomenon.
Oh, and yes, there was a real Banana Sun that could be seen in New York City last August.
How It Was Successful: The videos racked up more than a million views on social media, while some of the tweets had as many as 6,500 likes.
15. Coca-Cola's "Share a Coke" Campaign
Campaign Description: Beverage giant Coca-Cola already has a huge customer base. The brand wanted to appeal more to its younger generation though, so they created the "Share a Coke" campaign.
If you've bought a Coke in the past few years, then you've seen this campaign in action. Cans and bottles both glass and plastic are labeled with various names with the #ShareaCoke hashtag. If you have a common name, there's likely a Coke named after you.
How It Was Successful: This campaign is from 2011, but is still going strong today, seven years later. The campaign first rolled out in Australia and targeted about 23 million people.
In the first year of its existence, the Share a Coke campaign led to Australians buying more than 250 million cans and bottles with names on them. No wonder the rest of the world got to experience the campaign, too.
16.  Vitamin Water's Flavor Creator Lab Facebook App
Campaign Description: Vitamin Water is an incredibly popular retailer that has four million Facebook followers as of this writing. Part of that probably has to do with their Flavor Creator Lab, a Facebook app that generated major publicity.
The Flavor Creator Lab, as the name suggests, allowed Vitamin Water fans to create their own beverages, come up with a name for the drink, and design customized packing.
How It Was Successful: Vitamin Water earned nearly 500,000 fans from their campaign. Plenty of people participated, with 116,000 fans coming up with their own various Vitamin Water flavors.
At the time of the campaign, that was almost 10% of Vitamin Water's audience.
17. KFC's Colonel Sanders' LinkedIn Profile
Campaign Description: When you think of social media platforms to create a campaign, LinkedIn might not come to mind. Fast food brand KFC changed that when they unveiled a LinkedIn profile for Colonel Sanders, the company's founder.
Now, obviously this isn't the real Colonel Sanders, but rather today's representation of him. Adding to the lighthearted nature of the profile is past jobs like "Captain" and "goat milker."
How It Was Successful: With plenty of endorsements coming his way and 500+ connections, the Colonel's social profile campaign was fairly successful.
18. Ted Baker's Meet the Bakers 360-Degree Video Campaign
Campaign Description: High-end clothing brand Ted Baker could have introduced its spring/summer 2017 fashion line the same way most designers do, with a fashion show. Instead, they made social media history with their Meet the Bakers campaign.
The suburban eponymous family had a multi-video series as well as Instagram stories. All clips used 360-degree and virtual reality technology for an immersive experience.
Of course, Baker's products were put on proud display, and viewers could shop as they watched.
Here's one video.
How It Was Successful: The video linked to above brought in nearly 700,000 views on YouTube, while other clips in the series have as many as 1.1 million views.
19. MasterCard's Sound of Priceless Campaign
Campaign Description: 2016 was huge for the Chicago Cubs, who finally made it to the World Series and eventually took home the win. Their 71-year drought was over.
MasterCard decided to get in on the fun, introducing their Sound of Priceless campaign during this pivotal moment in sports history.
As the name suggests, the Sound of Priceless involved the use of a sound meter app that could determine the volume of fans at Chicago's Wrigley Field as they cheered for their favorite team.
There was also an accompanying video.
How It Was Successful: MasterCard hit it out of the park. They had two times more organic reach for the duration of the campaign, at 18%.
The video and Twitter content got more shares than anything else MasterCard had ever posted. Also, the accompanying video brought in 527,000 views, while the campaign as a whole had 897,000 engagements.
The Sound of Priceless was such a great social media campaign that it got nominated for a Shorty Award.
20. Patagonia's "The President Stole Your Land" Campaign
Campaign Description: Here at AutoGrow, we try to stay away from political issues, but we'd be remiss to avoid talking about Patagonia's viral campaign.
The clothing brand stood up for Utah's Grand Staircase-Escalante National Monuments and Bears Ears with a brave graphic, emblazoned with the words "The President Stole Your Land."
How It Was Successful: How strongly did people respond to Patagonia, either for or against the statement? Enough so that they temporarily crashed the site. Yes, that's right, Patagonia practically broke the Internet.
21. Pampers' #BetterforBaby Campaign
Campaign Description: Pampers' #BetterforBaby campaign was about more than spreading brand awareness. It was also about giving back and helping those in need.
The campaign showcased "disadvantaged families who are struggling to help their babies and the impact that their brand has on these people's lives," according to Fat Guy Media.
As part of the campaign, Pampers worked with a family that had a baby fighting cystic fibrosis. The company remodeled the baby's room, which you can see in this video.
There was also a Hush Little Baby video promoting the campaign, which you can watch below.
How It Was Successful: #BetterforBaby was obviously quite impactful for new parents within the Pampers community. The Hush Little Baby tie-in video alone accrued more than 18 million views on YouTube.
SaaS
22
. Shutterfly's Free Personalized Mugs Campaign
Campaign Description: Shutterfly is a company that prints your images on home decor, calendars, stationery, cards, and more. When they wanted to give their sales a boost, they decided to start a promotion aimed at mothers.
The promotion, which utilized Offer Claims on Facebook, gave customers free ceramic mugs that could be personalized.
How It Was Successful: This campaign only lasted for three days. In that short time, 16,000 customers got their free mugs. Not only that, but Shutterfly also accrued 8,000 extra purchases.
23. Slack's Sandwich Videos
Campaign Description: Team chat software Slack created a series of videos aptly named "Yeah, We Tried Slack" that featured Sandwich Video.
The video marketing company's team uses Slack and gets great enjoyment out of doing so. Check out the video below.
How It Was Successful: The authentic promotion that was the backbone of the campaign must have resonated with a lot of people, because Slack's video was reposted more than one million times.
24. Intuit's "A Giant Story"
Campaign Description: Financial software company Intuit wanted to promote its Quickbooks, TurboTax, and Mint services.
How did they do it? Through the power of storytelling.
"A Giant Story" is a YouTube clip starring Intuit's robot creation. Pari makes the robot for her workaholic husband, Pete. The robot simplifies both their lives, much like Intuit does for its customers.
Watch the video here.
How It Was Successful: The YouTube clip quickly racked up 20 million views. Today, it's on the cusp of 21 million.
25. MailChimp's Instagram Campaign
Campaign Description: We've written about MailChimp a lot, and with good reason. The way they promote themselves is always interesting, such as this Instagram campaign.
Here's a fun post featuring the company's mascot, Freddie…and a cat, too.
Here's one with pie:
How It Was Successful: These visually appealing images are just a few of what MailChimp regularly posts. It's no wonder they have almost 75K followers!
26. HootSuite's Game of Thrones Parody
Campaign Description: Everyone has heard of Game of Thrones, even if they haven't seen it. Social media management platform HootSuite was counting on that with their fun parody video.
Debuting in 2014, when the show was becoming a household name, HootSuite choose the right time to make the clip. It manages to tie in all of HootSuite's social media services in a way that will appeal to Game of Thrones fans.
How It Was Successful: In that same year, the clip raked in nearly a million views. It was even considered viral at one point.
Info Products
27. Michael Hyatt's Book Campaign
Campaign Description: Michael Hyatt is the author of Living Forward, a book about finding one's life plan. There's a print version, an eBook, and an audio book available. Oh, and a coloring book, too!
To engage his audience ahead of the book launch, Hyatt quizzed his Facebook fans about potential titles for the book.
Using Jeff Walker's Product Launch Formula, Hyatt went on Facebook to try to get endorsements. In all, 53 people endorsed him, including major names like Seth Godin, John Maxwell, Dave Ramsey, David Allen, and Tony Robbins.
How It Was Successful: With this campaign, Hyatt's book immediately shot up on the bestseller list (it was the third most popular). Within seven days, people bought 20,000 copies of the book.
28. Marketo's Virtual Event
Campaign Description: Automation company Marketo had just made LaunchPoint, a partner ecosystem. After a so-so live event that cost five figures, Marketo tried a virtual event instead.
Called "Good to Great — A Marketing Virtual Event," Marketo got people interested in the event through email newsletters and social media promotion. With 50,000 followers on Twitter and 30,000 on Facebook, Marketo had a huge audience to market to.
They used promoted Facebook posts, a social referral program, and an internal social program to do so.
How It Was Successful: The virtual event was extremely successful. People tweeted about the event 2,000 times, and Marketo got 10,115 fresh registrations.
29.
CourseMinded's Product Promotion Contest
Campaign Description: Course-building resource CourseMinded was about to launch a new product. Before they did that, they sought to collect 500 email addresses.
To do so, they did a giveaway. News of the giveaway was published on Twitter, LinkedIn, Facebook, and even Reddit.
How It Was Successful: CourseMinded more than met their goal, proving the power of social media.
30. Jon Schumacher's Virtual Summit Facebook Retargeting
Campaign Description: Jon Schumacher held a virtual summit on how to host a webinar that makes money. He immediately got close to 3,000 registrations.
He also did Facebook retargeting, which was aimed at those who didn't take advantage of the summit offer at its various price points and access levels.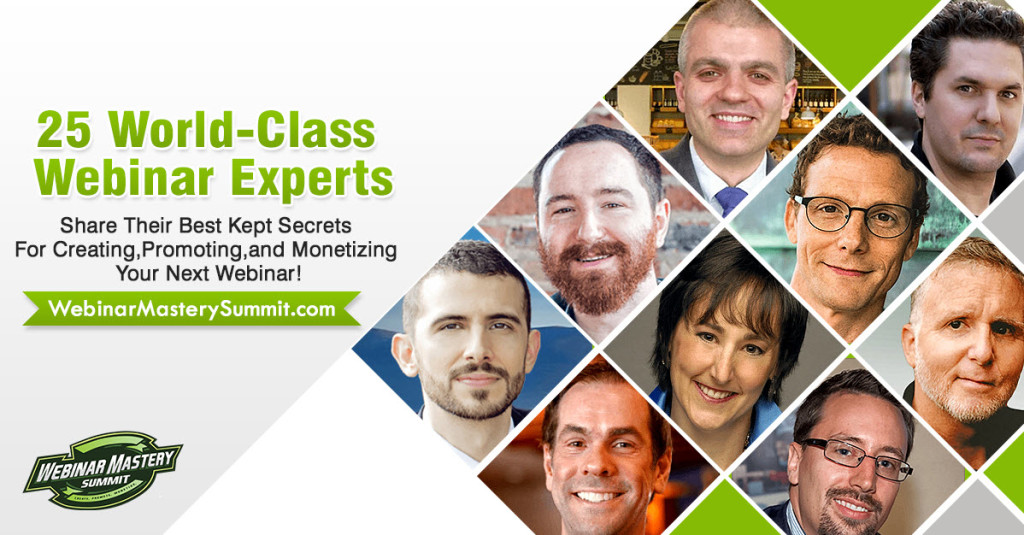 How It Was Successful: The Facebook retargeting cost Schumacher about $100, yet he made nearly $1,200 for his efforts.
Nonprofits
31. WWF's #EndangeredEmojis Campaign
Campaign Description: The World Wildlife Fund, also known as the WWF, hooked onto the popular trend of emojis for its social media campaign. WWF works to preserve endangered species, so the organization used emojis of 17 of the most at-risk creatures.
These cute emojis featured monkeys, dolphins, whales, snakes, and more. Twitter users were asked to spread the endangered emojis across social media, as well as donate at least 10 cents towards animal conservation.
How It Was Successful: The #EndangeredEmoji hashtag grew to be one of the most popular on Twitter after the campaign began. Even better, more than a million Twitter users retweeted the emojis.
32. Worldwide Breast Cancer's #KnowYourLemons Campaign
Campaign Description: Corrine Beaumont's #KnowYourLemons campaign for Worldwide Breast Cancer put her organization on the map.
While Taco Bell's social media success was driven on humor and lightheartedness, Worldwide Breast Cancer had a more serious goal with their campaign: informing women of breast cancer symptoms.
The viral image was a dozen lemons in an egg carton. Each represented a different symptom of breast cancer, with "lemons" being a metaphor for breasts.
Those who wanted to learn more about their potential symptoms could then visit Worldwide Breast Cancer's website for more information.
How It Was Successful: Erin Smith Chieze, who overcame breast cancer herself, shared the image, which led to it booming. In about three weeks, 166 million viewers saw the campaign. It also had 45,000 shares.
Worldwide Breast Cancer still uses "know your lemons" as its tagline, even though the campaign was from 2017. It spread so much, that it's been translated in nearly 20 languages and posted in more than 70 countries.
33. Disney and Make-a-Wish's #ShareYourEars Campaign
Campaign Description: If you've ever gone to Disneyland, then surely you've purchased a pair of Mickey or Minnie Mouse ears, right?
Those ears became the central focus of the #ShareYourEars campaign, where Disney joined up with the Make-a-Wish Foundation to get more donations.
When someone posted a picture of themselves on social media wearing their Disney ears with the hashtag #ShareYourEars, Disney set aside $5 that would go to Make-a-Wish.
How It Was Successful: The goal was to raise a million dollars, but Disney did better than that. The campaign was so wildly successful that they were able to raise two million dollars instead.
34. The Ice Bucket Challenge
Campaign Description: In 2014, the ALS Association created the Ice Bucket Challenge, which has since gone super viral. Over the summer, the organization was able to get $115 million through various Ice Bucket Challenges by everyday people and celebrities alike.
Photo via USA Today
How It Was Successful: Although it wasn't an intentional campaign, the Ice Bucket Challenge became one of the biggest and most impactful ever. Everyone wanted to post a video of themselves taking the challenge and then challenge their friends to do the same. In all, there were 17 million such videos in a six-week span.
35. M&M's Red Nose Day #MakeMLaugh Campaign
Campaign Description: Red Nose Day Fund is an organization that combats  childhood poverty. They teamed up with beloved candy brand M&Ms to create the #MakeMLaugh campaign.
This campaign took place around Christmastime 2015. It was simple: the candy brand encouraged its fans to post on social media about their most side-splitting, laughter-inducing stories using the #MakeMLaugh hashtag.
When they did, the Red Nose Day Fund received a dollar from M&Ms.
How It Was Successful: The Red Nose Day Fund was able to raise significant money from their partnership with M&Ms. Social media impressions were in the millions (270 million, to be precise).
Nearly three million people engaged with the campaign, which led to a Red Nose Day Fund donation of $1.25 million.
Results: It achieved 115% of its original goal. Also, 47% of the total number of contestants were referred by someone else
Conclusion
This selection of highly successful social media campaigns proves that there's no one way to achieve social media success. Sometimes going viral is based on timing and other times, pure luck.
To review:
Latching on to pop culture trends is a good way to get attention to your brand. An example of this includes the 2017 solar eclipse Chiquita Banana campaign.
It takes more than one type of social media channel to get a huge reach. Many of these examples were posted on Facebook, Twitter, YouTube, Instagram, and more.
A shareable, unique hashtag is another great way to get exposure for your brand. Many of the examples on this list had their own campaign hashtags.
While we personally shy away from it, if you're comfortable making a bold political statement, it will definitely get people talking.
Which of these 35 examples was your favorite?
Did any of them give you ideas for your own social media strategy?
Which ones?
Let me know in the comments.
Keep Hustlin', Stay Focused,
—Matt